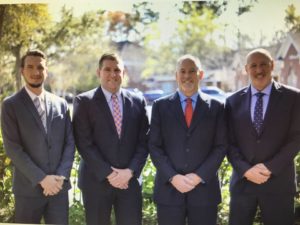 Business Description
Our firm concentrates in the fields of Workers' Compensation, Longshore, Defense Base Act (DBA), Social Security Disability, and Personal Injury. Main Office – Jacksonville, FL.
Address
3127 Atlantic Blvd #3, Jacksonville, FL 32207, United States
32207
USA

Business Description
Doane & Doane, P.A. is a law firm that provides legal and financial services to businesses and individuals throughout Southeast Florida. Doane & Doane focuses on estate planning, tax planning, guardianship, probate, and wills and trusts. The legal team at Doane & Doane listens to each client's goals, then crafts a plan accordingly. The goal is to exceed clients' expectations by providing outstanding financial services and solutions that are on a personal level, and that meet clients' financial goals.
Address
2979 PGA Boulevard #201, Palm Beach Gardens, FL 33410
33408
USA