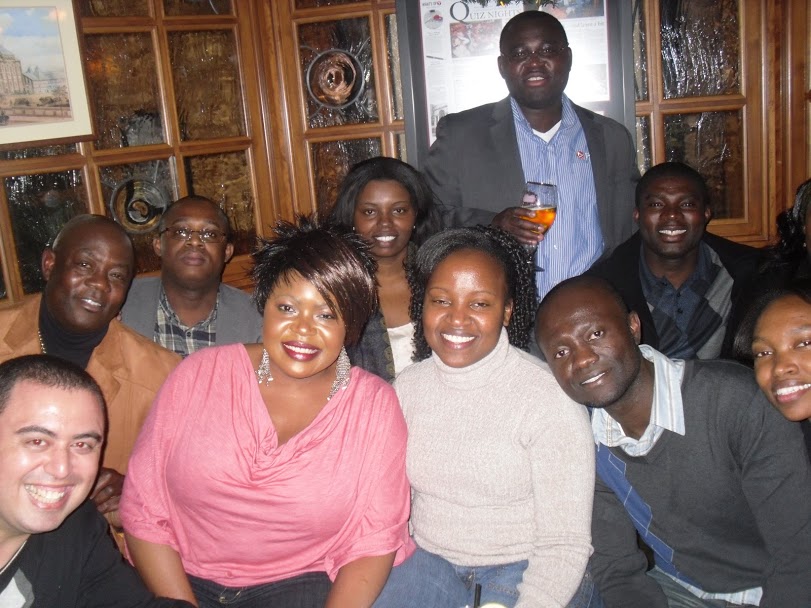 Launched APNET
African Professionals Network founded and registered in Ohio as a professional networking organization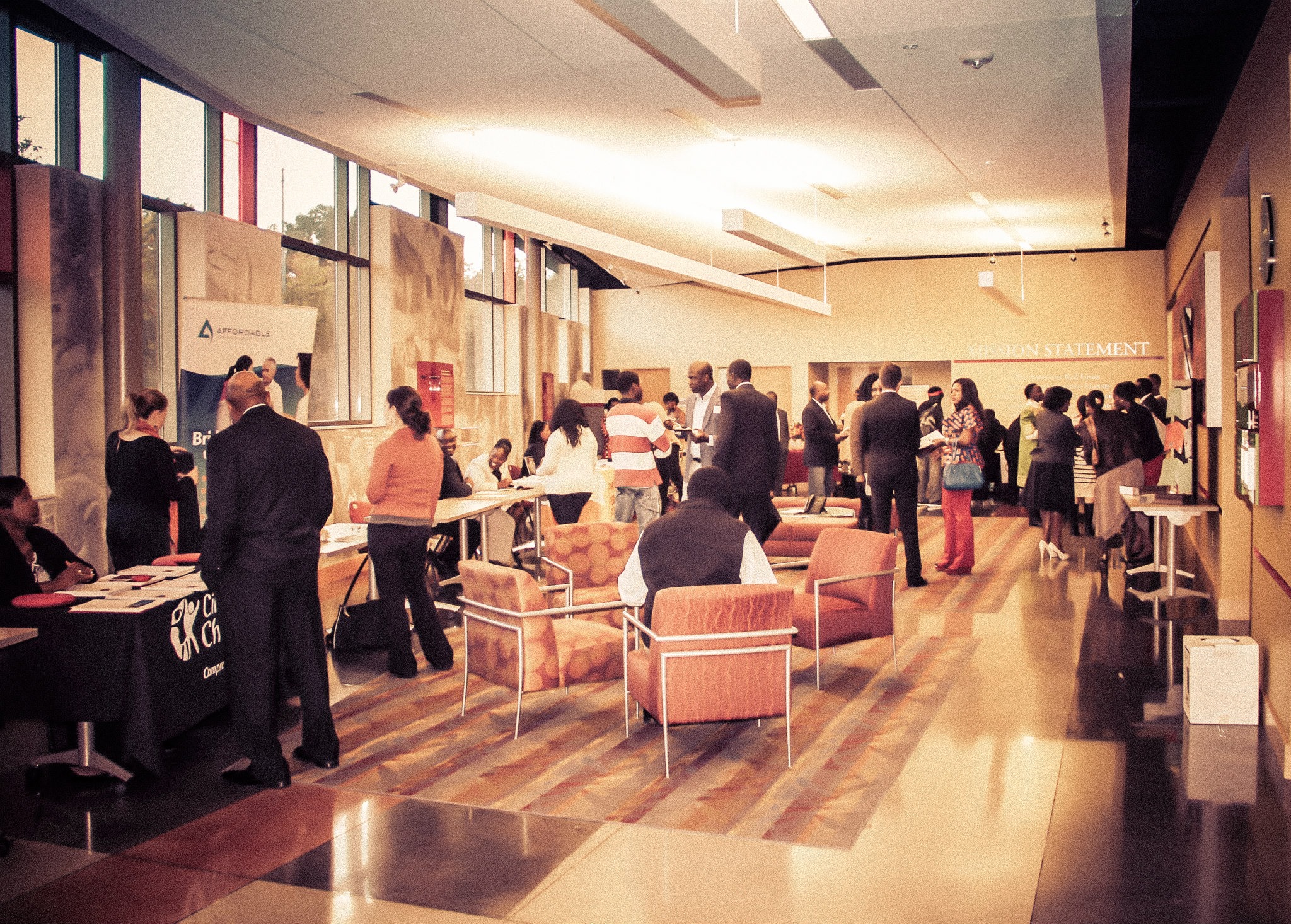 Networking Mixers
Apnet launched monthly networking mixers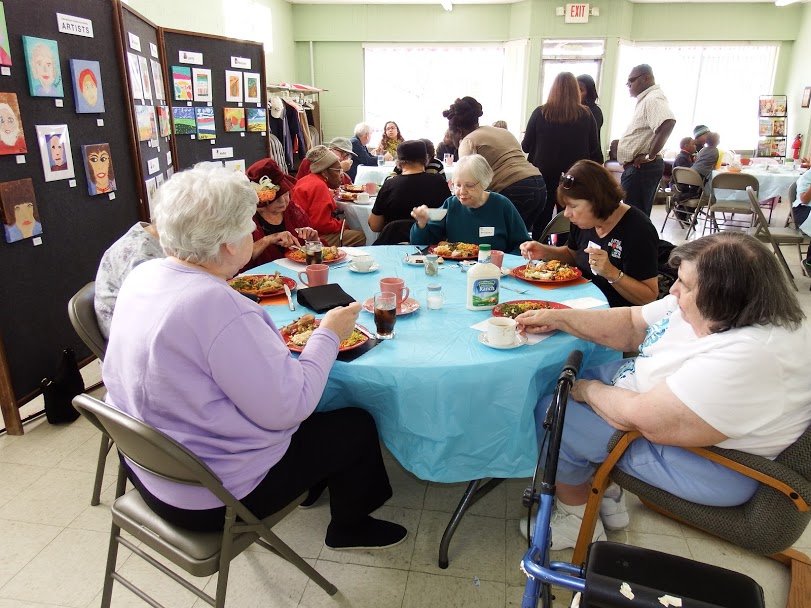 Annual Lunch
Launched annual brunch for the elderly (partnership with Little Brothers Friends of the Elderly)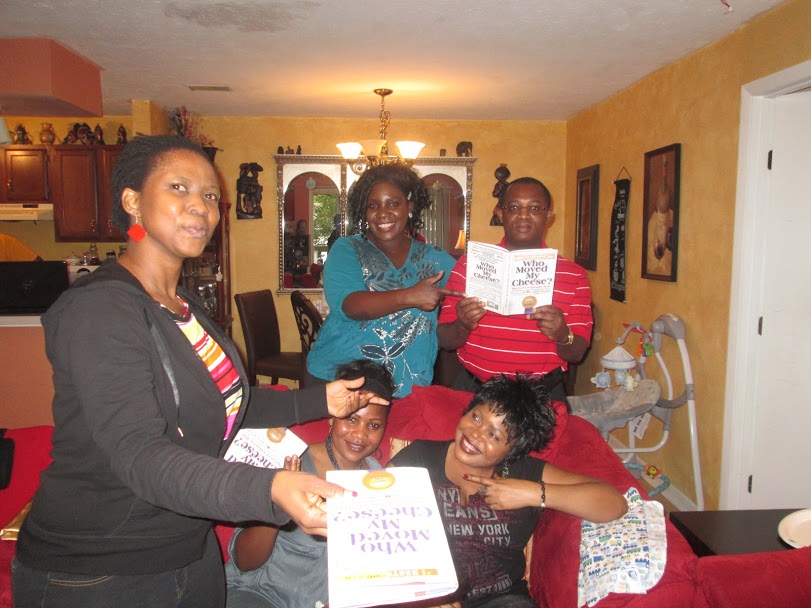 Book Club & Golf Clinic
Launched  Book Club & Moscato, and Golf Clinic /Scramble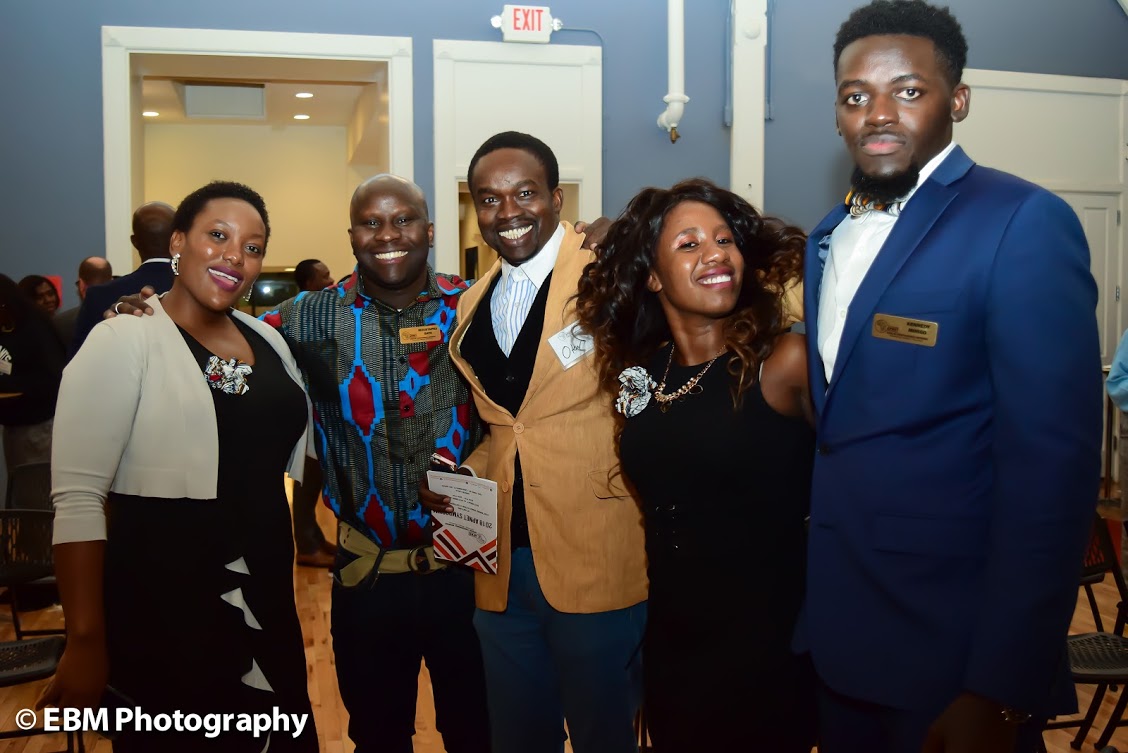 Symposium Topic
Held symposium on the topic of Financial Independence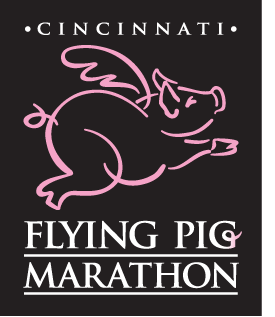 New Partners
Partnered with American Red Cross, Flying Pig Marathon & Girl On The Run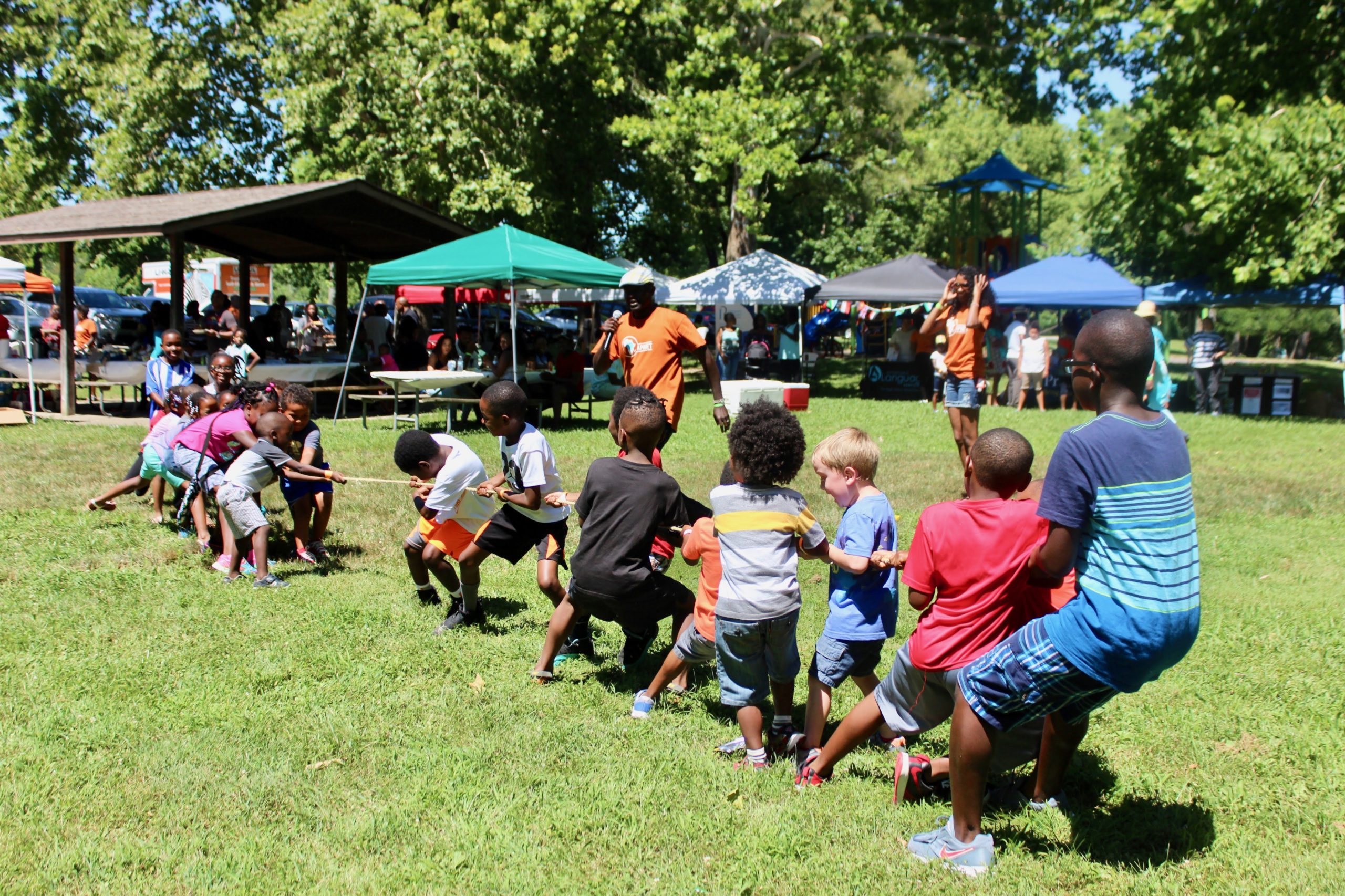 AfriFest
Launched yearly Family Event @ Lake Isabella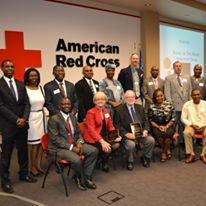 Symposium Topic
Held symposium on the topic of Celebrating Excellence in the Community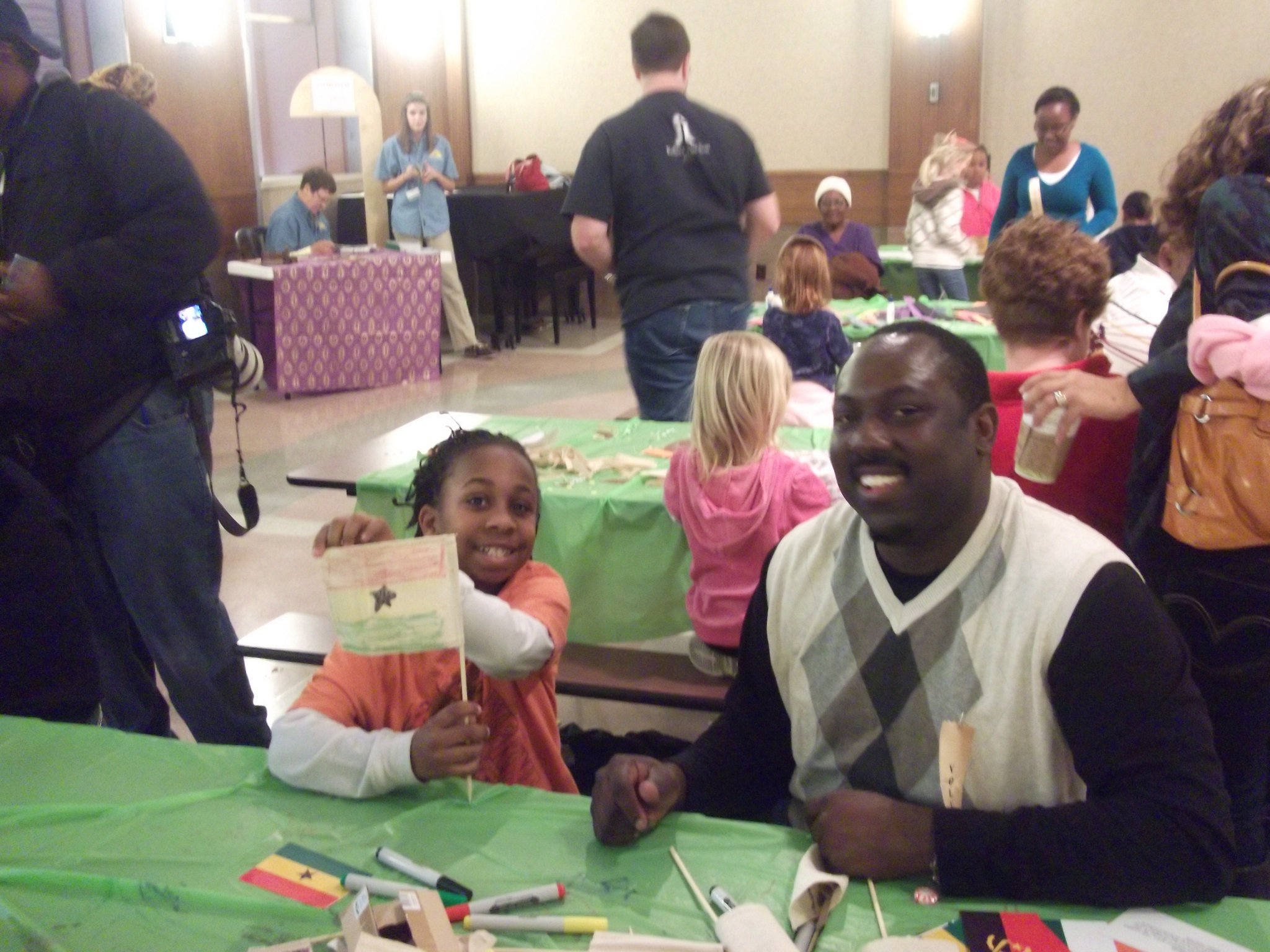 New Partner
Partnered with Cincinnati Museum to celebrate Passport to the African Cultural Festival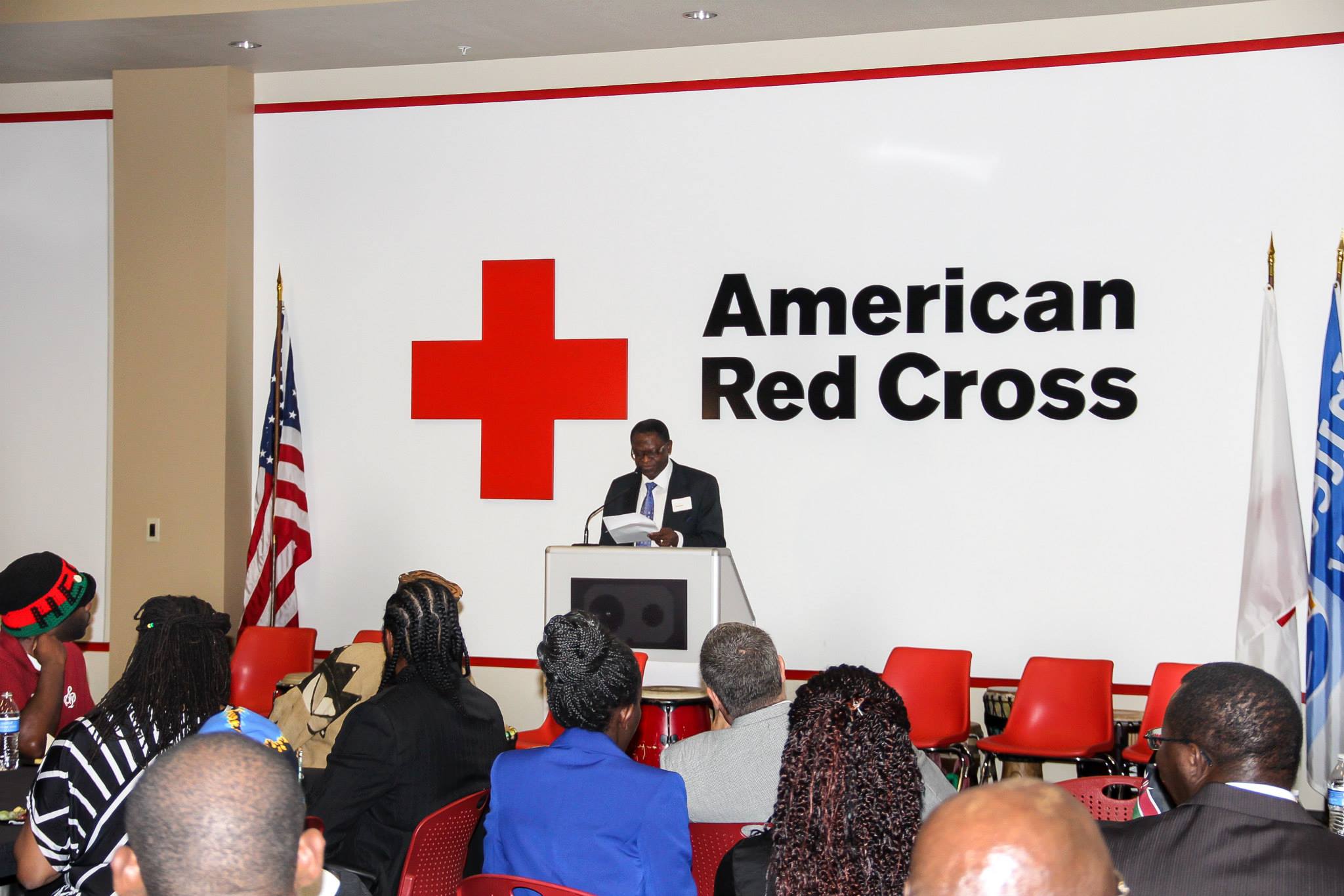 Phon-a-thon
Celebrated International Red Cross Day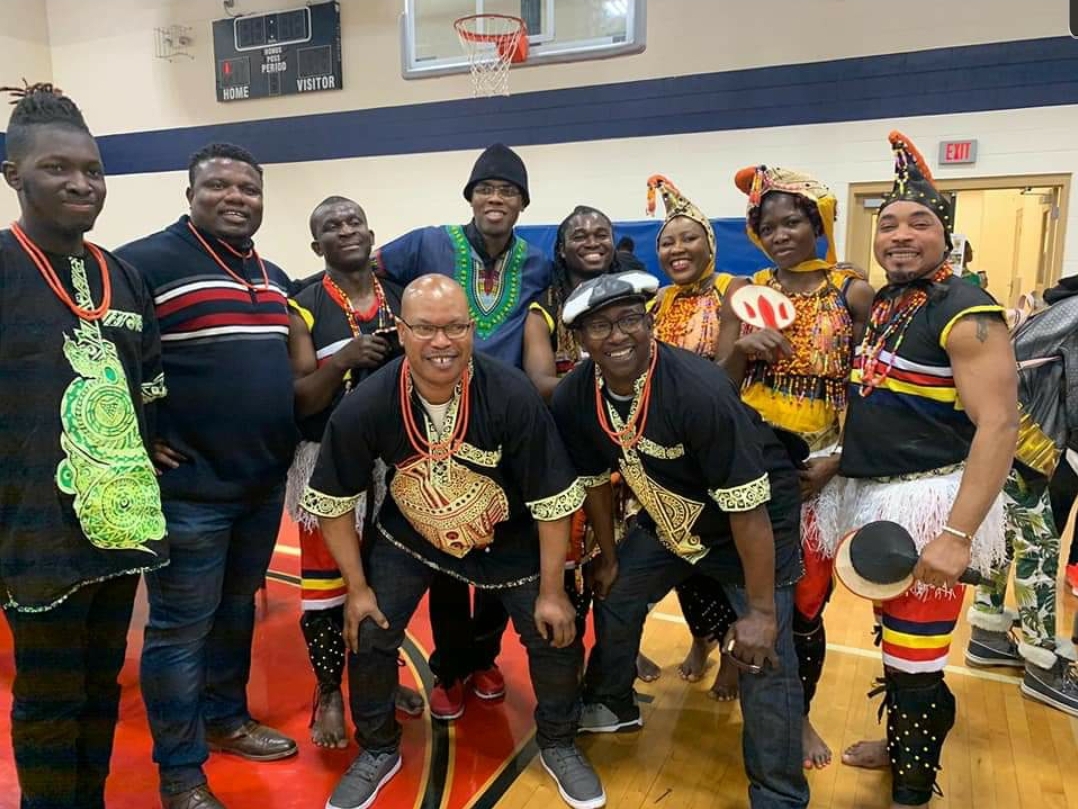 AfriFest
Family Event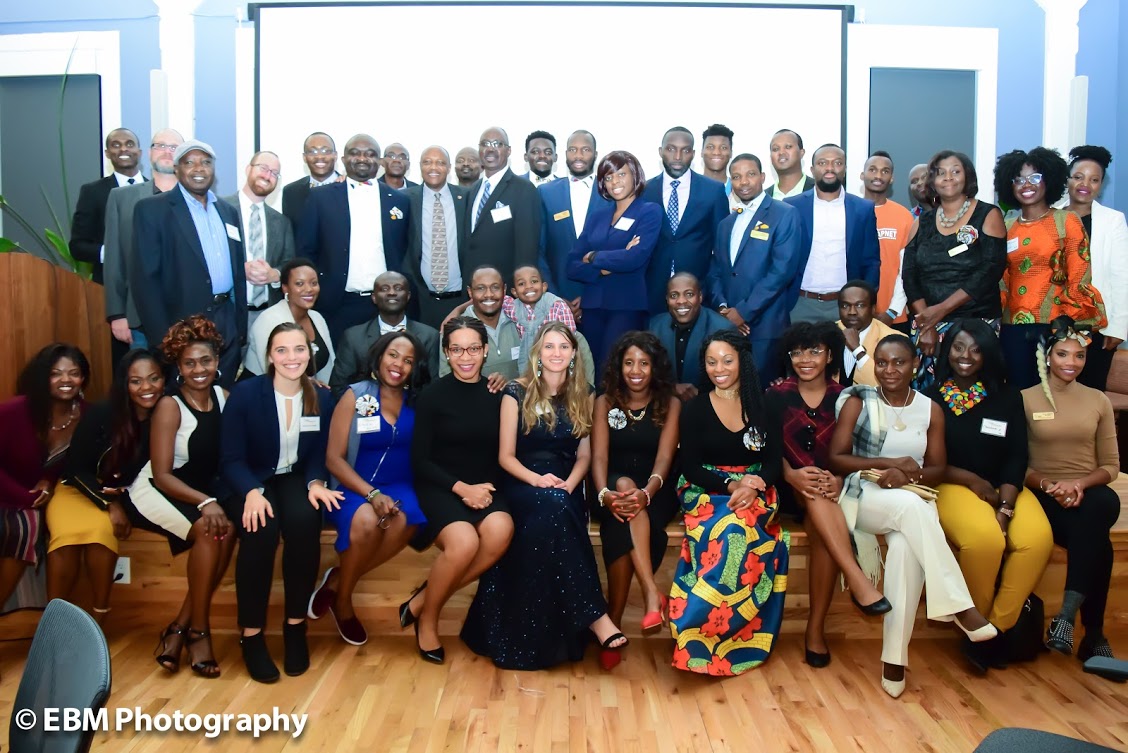 Symposium Topic
Held symposium on the topic of The Role of African Professionals in the Tri-State Economy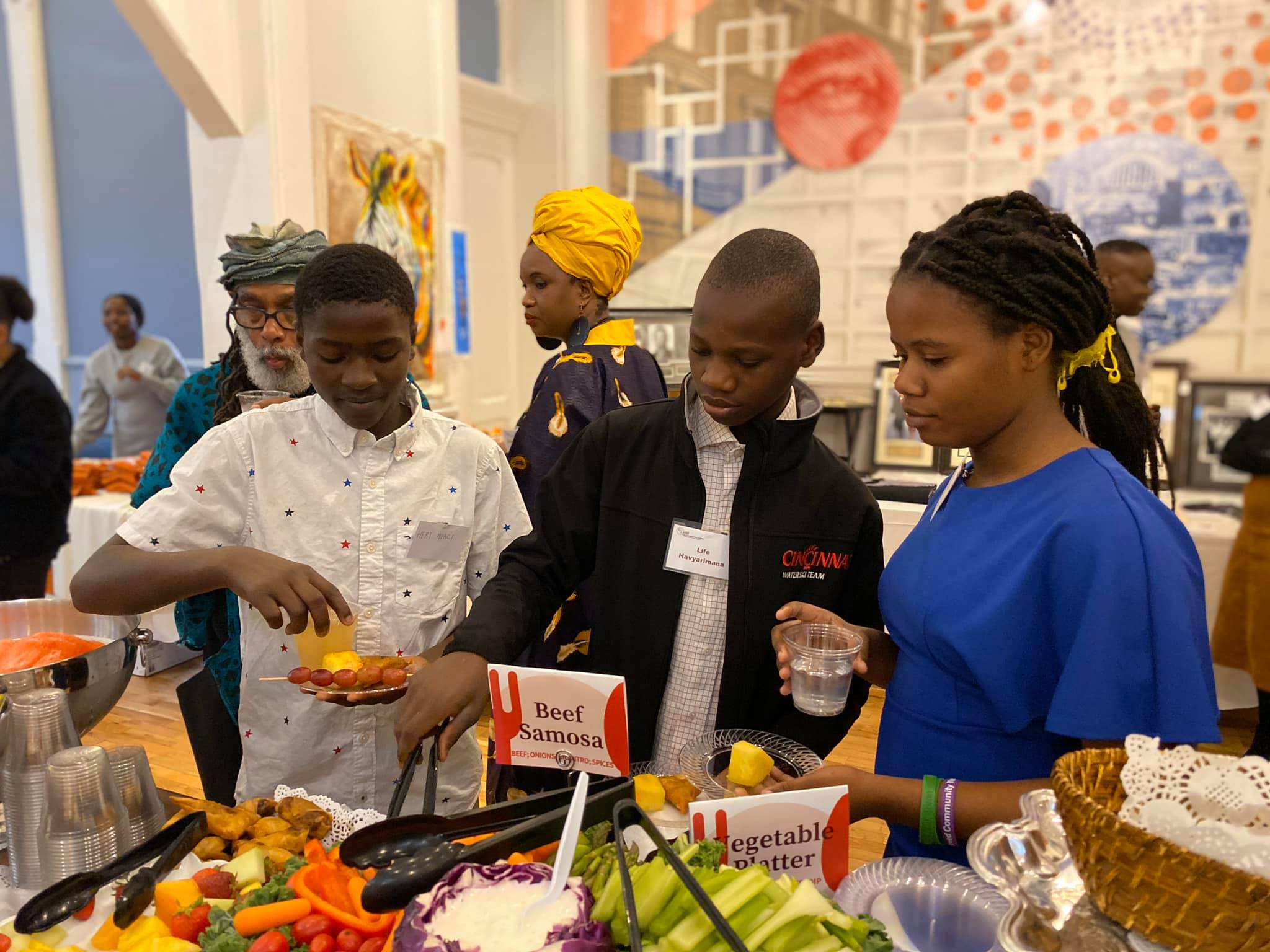 Cooking Sessions
Launched APNET Cooking Sessions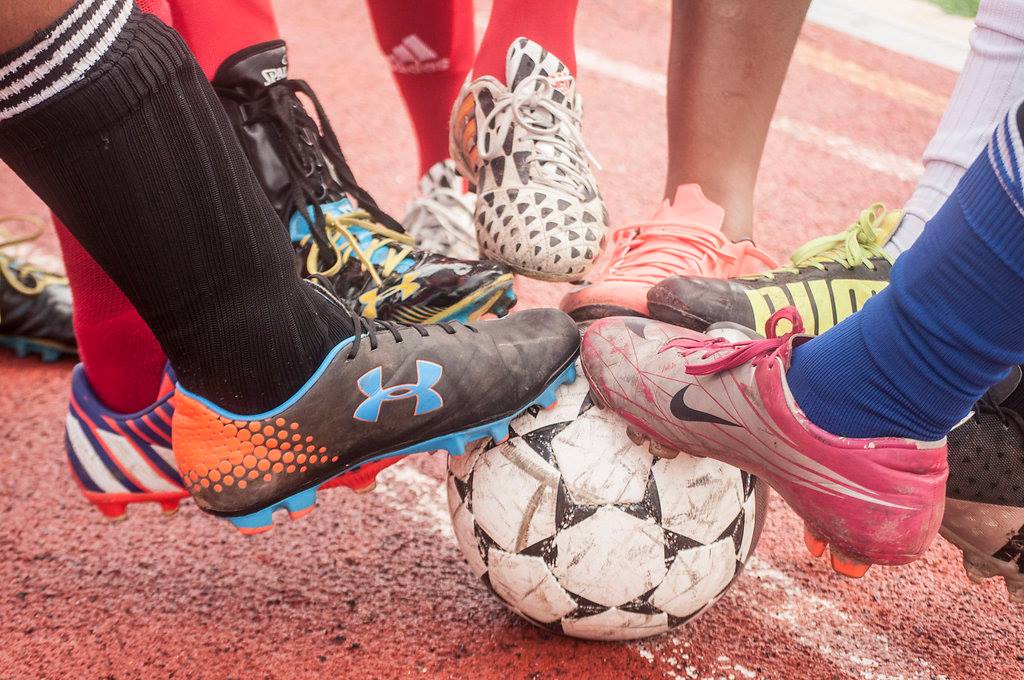 World Refugee Day
Partnered  with Refugee Connect to launched annual world soccer tournament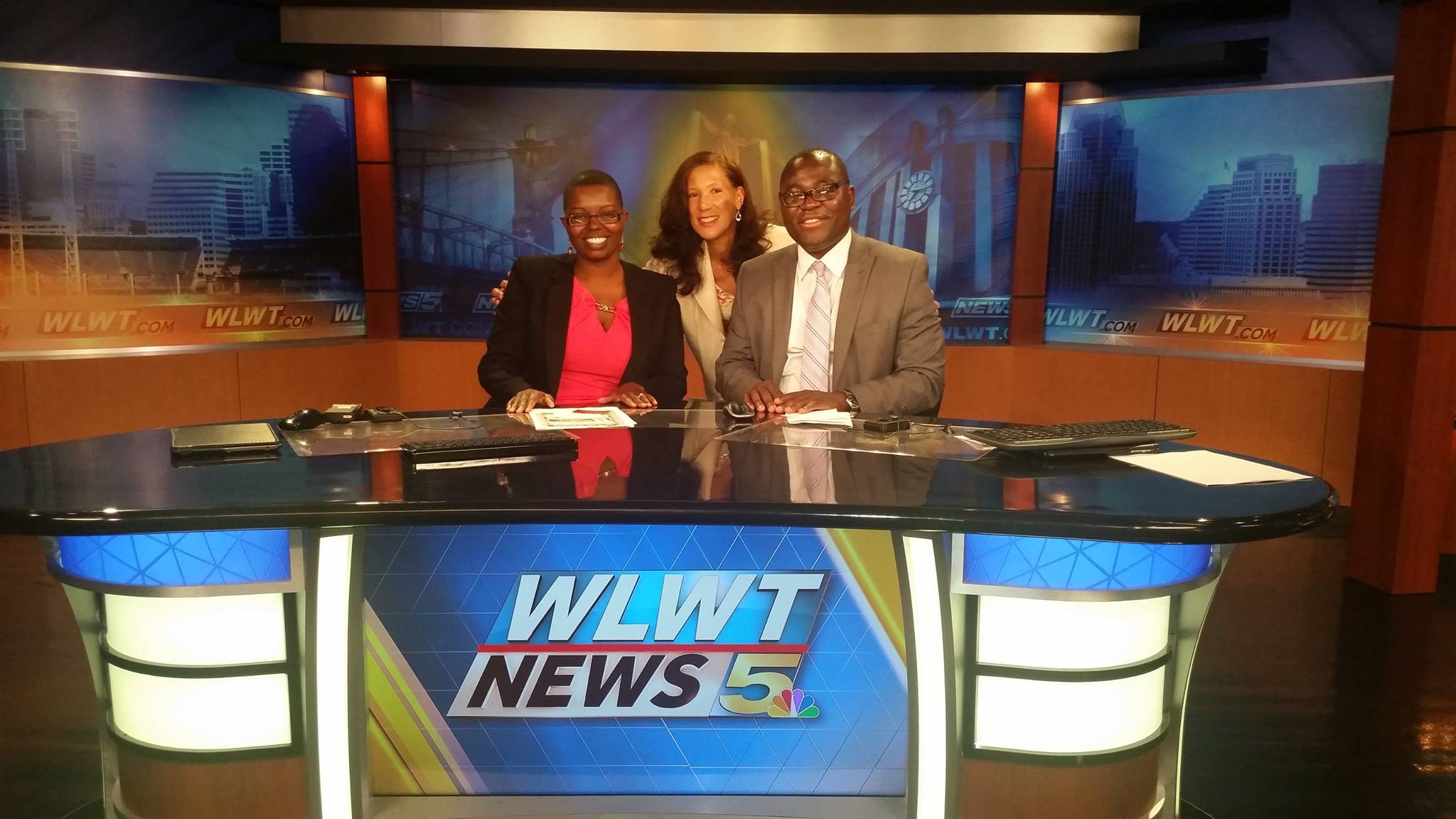 New Partnership
WLWT & NIKITA partnership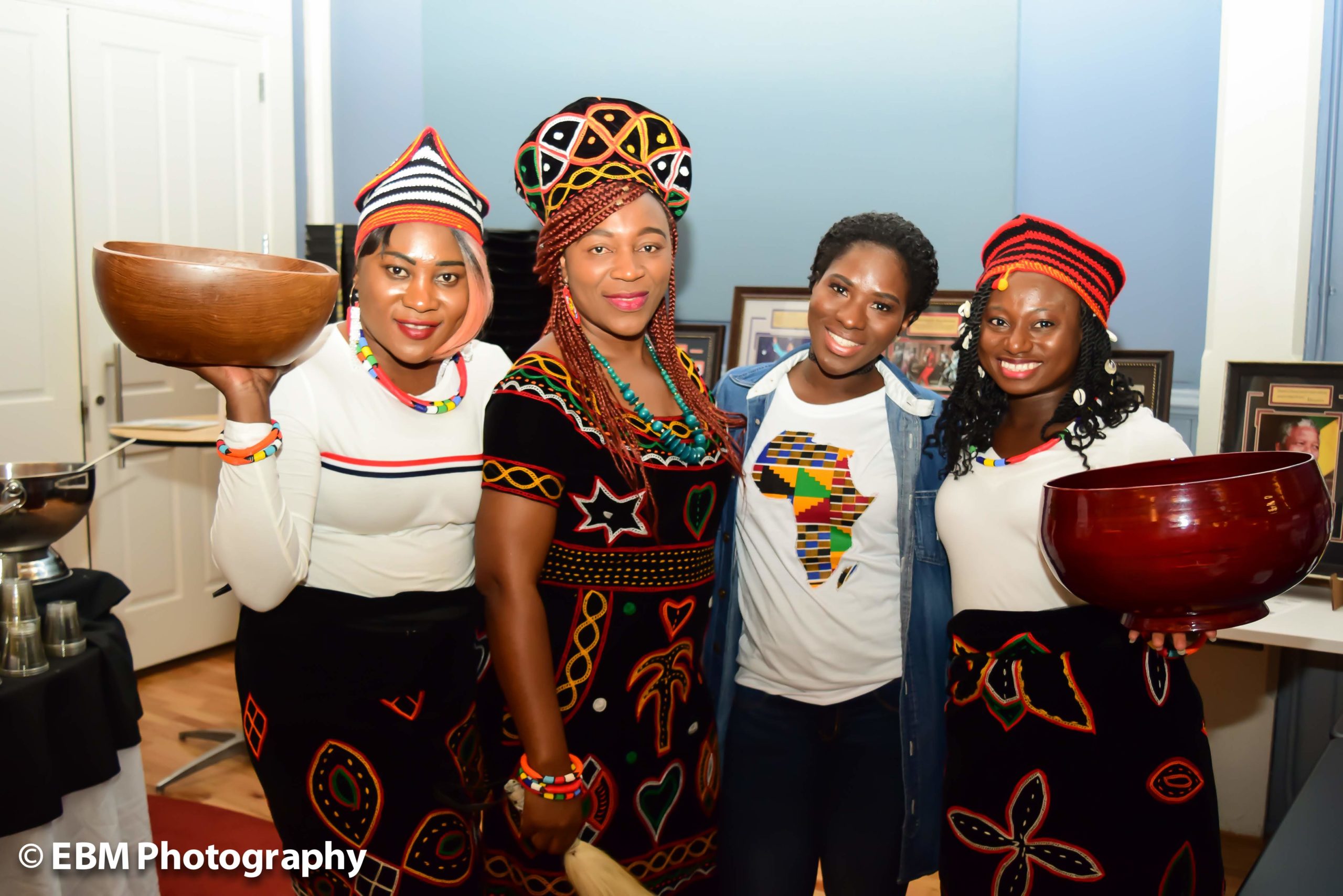 Symposium Topic
Held symposium on the topic of Gain the Edge: Networking, Business and Community Engagement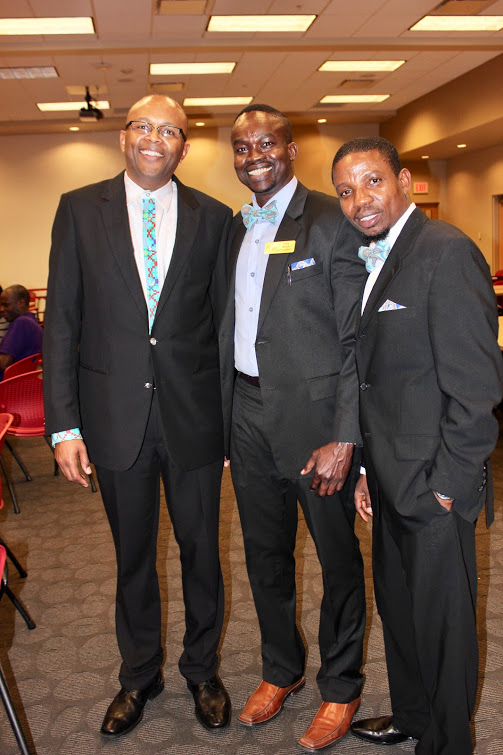 Membership mixer
Held membership engagement mixer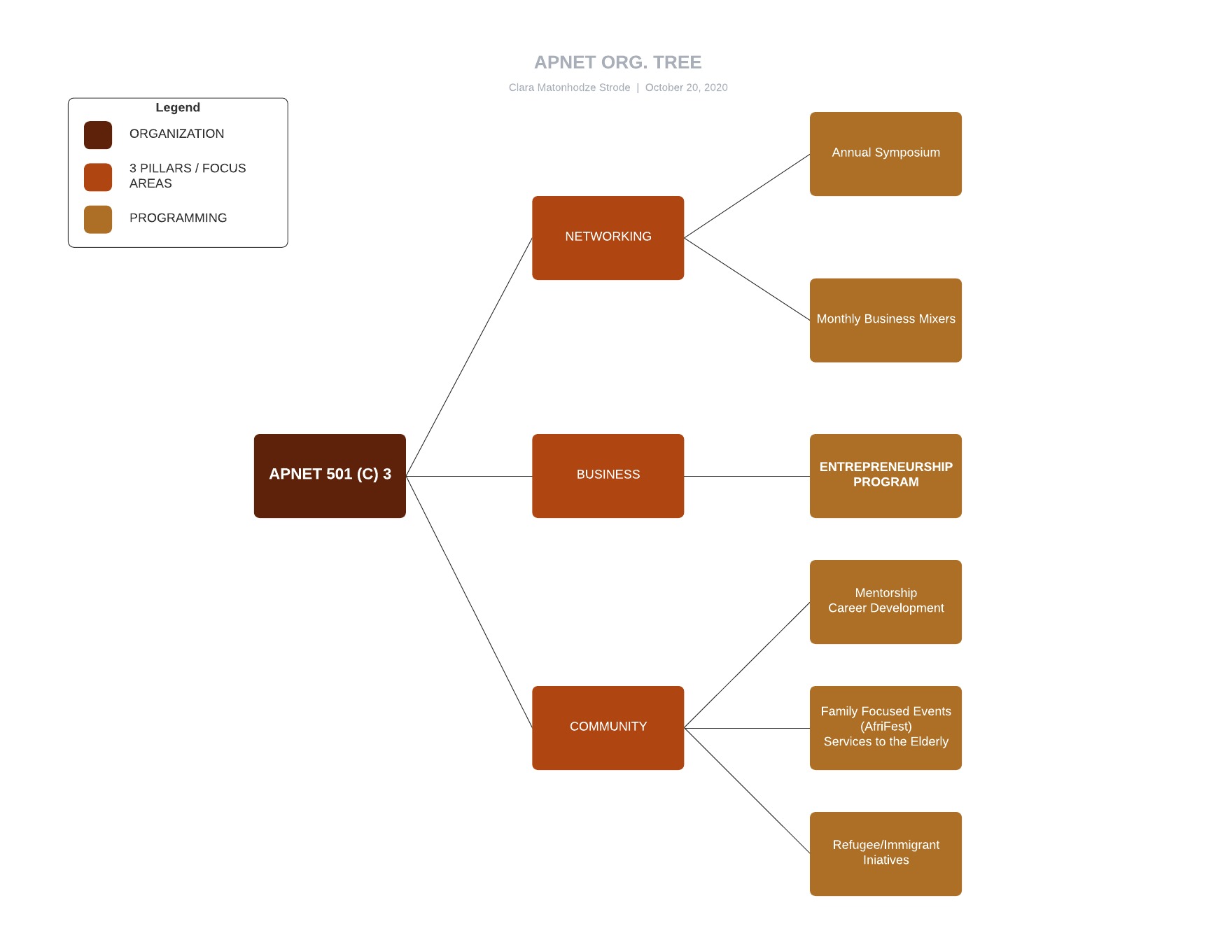 Becoming a Non-Profit
APNET became a 501(c)(3) non-profit organization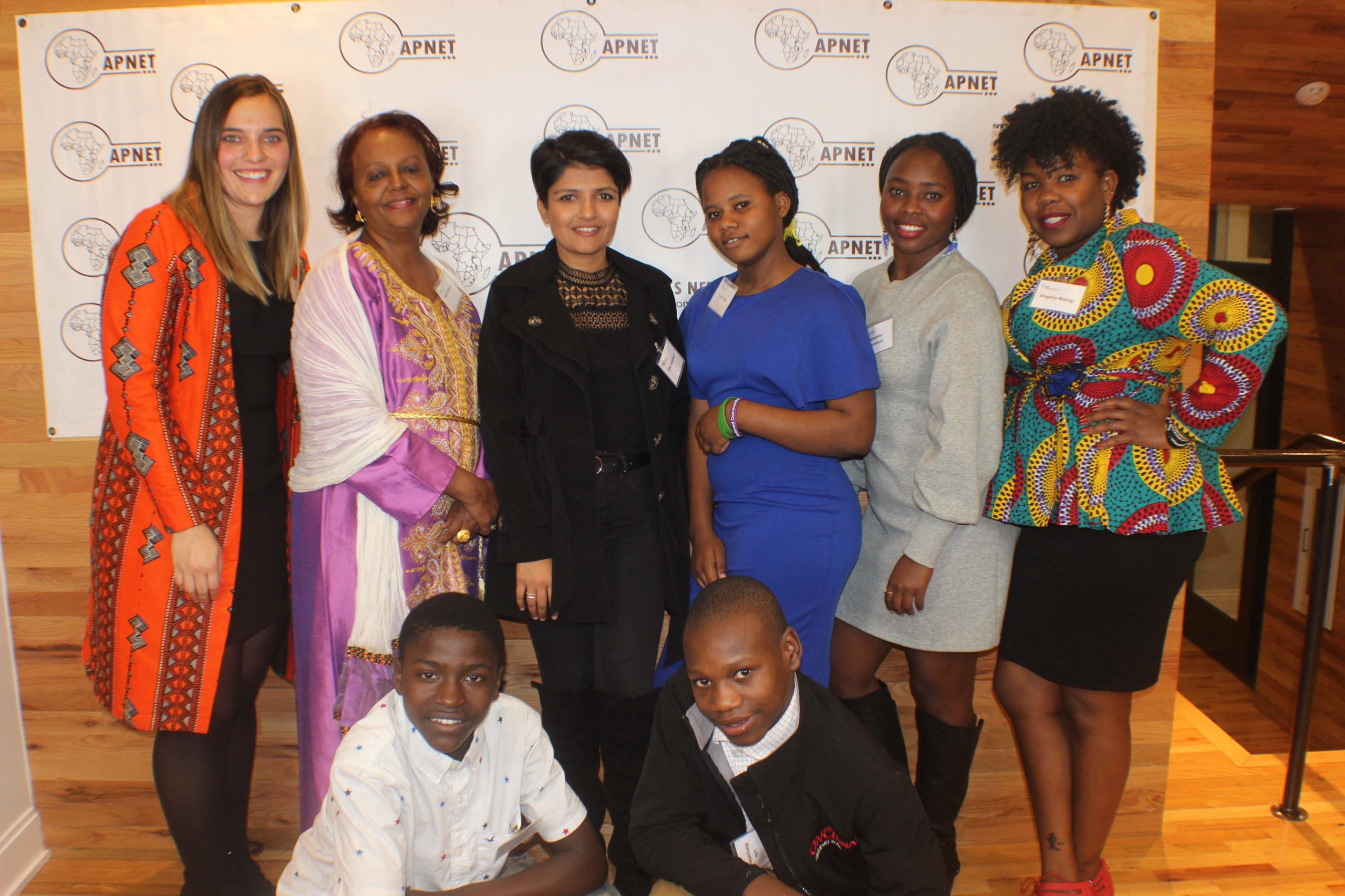 Mentoring program
Mentoring program launched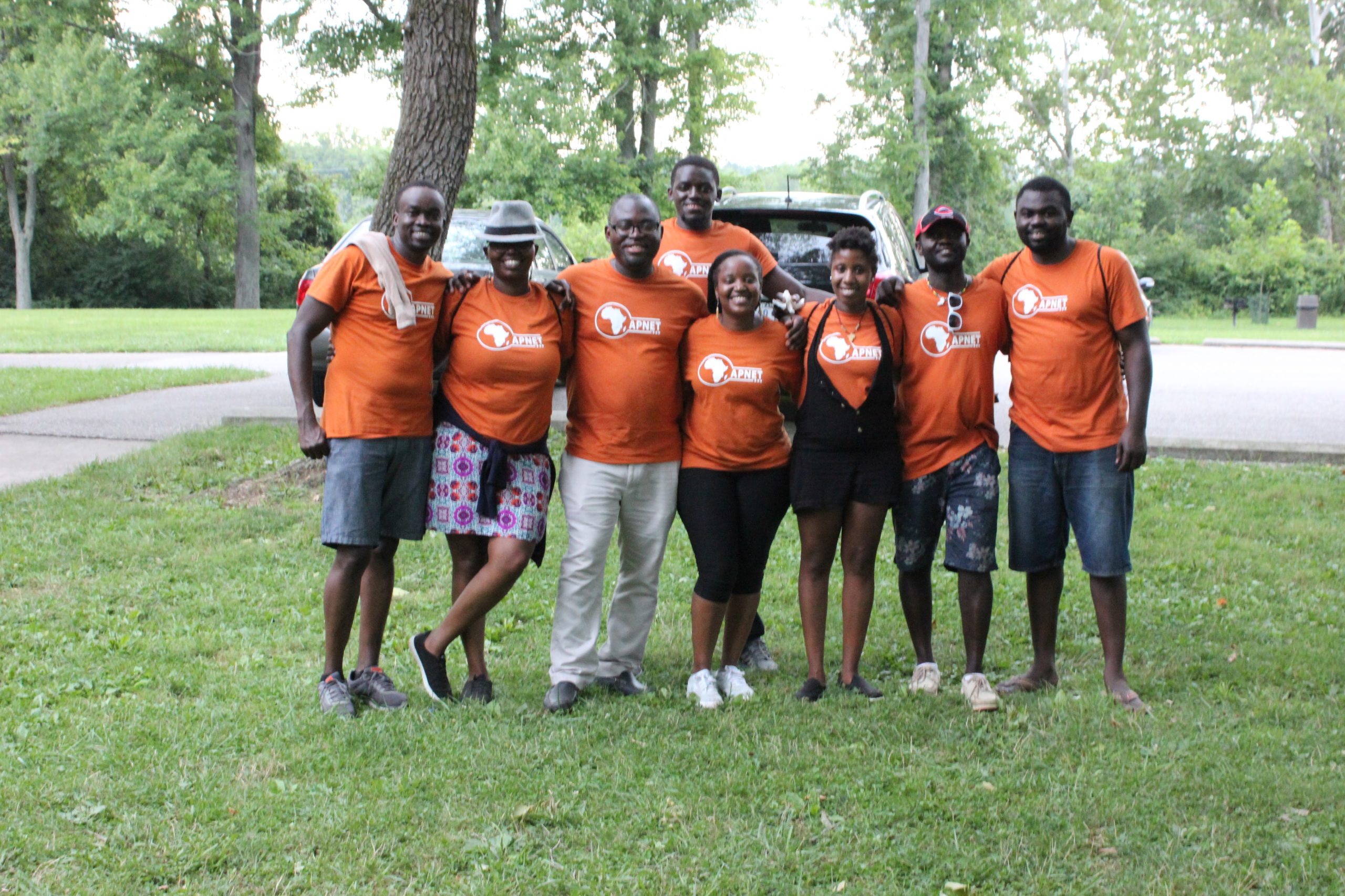 Family Event
Held family event at the park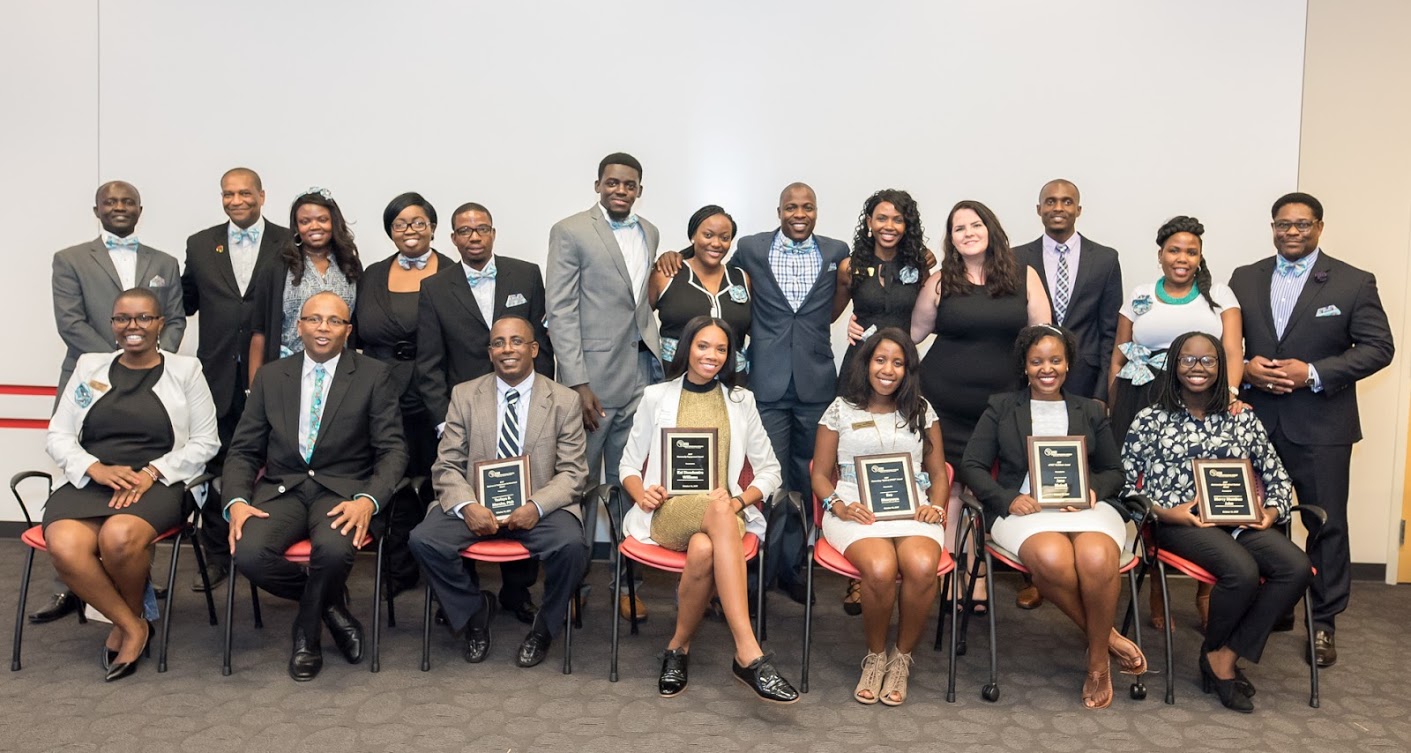 Business Events
Started bimonthly business/networking events
Symposium Topic
Held symposium on the topic of Connecting Diverse Talents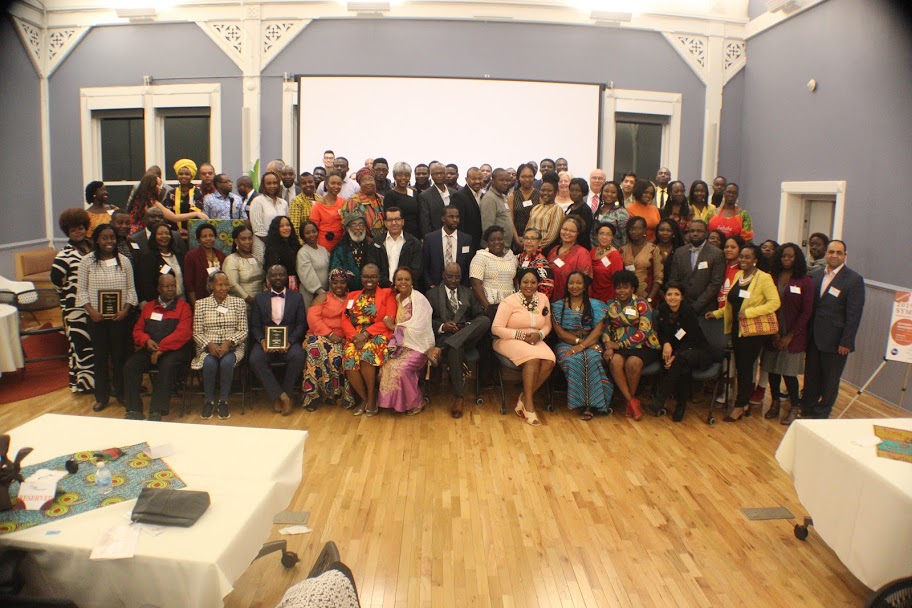 Symposium Topic
Africa's Stories: Music, Art, Culture and Excellence
New Partnership with InterNations to celebrate Africa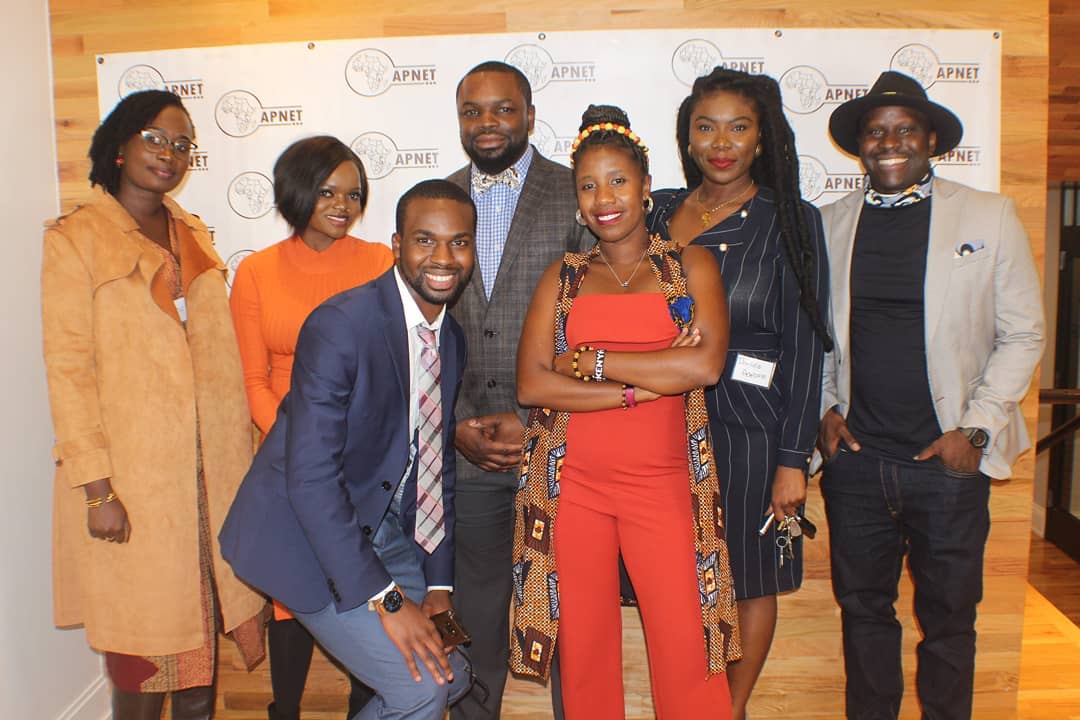 APNET Columbus
Launched APNET Columbus, Ohio Chapter. Held APNET Cincinnati-Columbus joint mixer.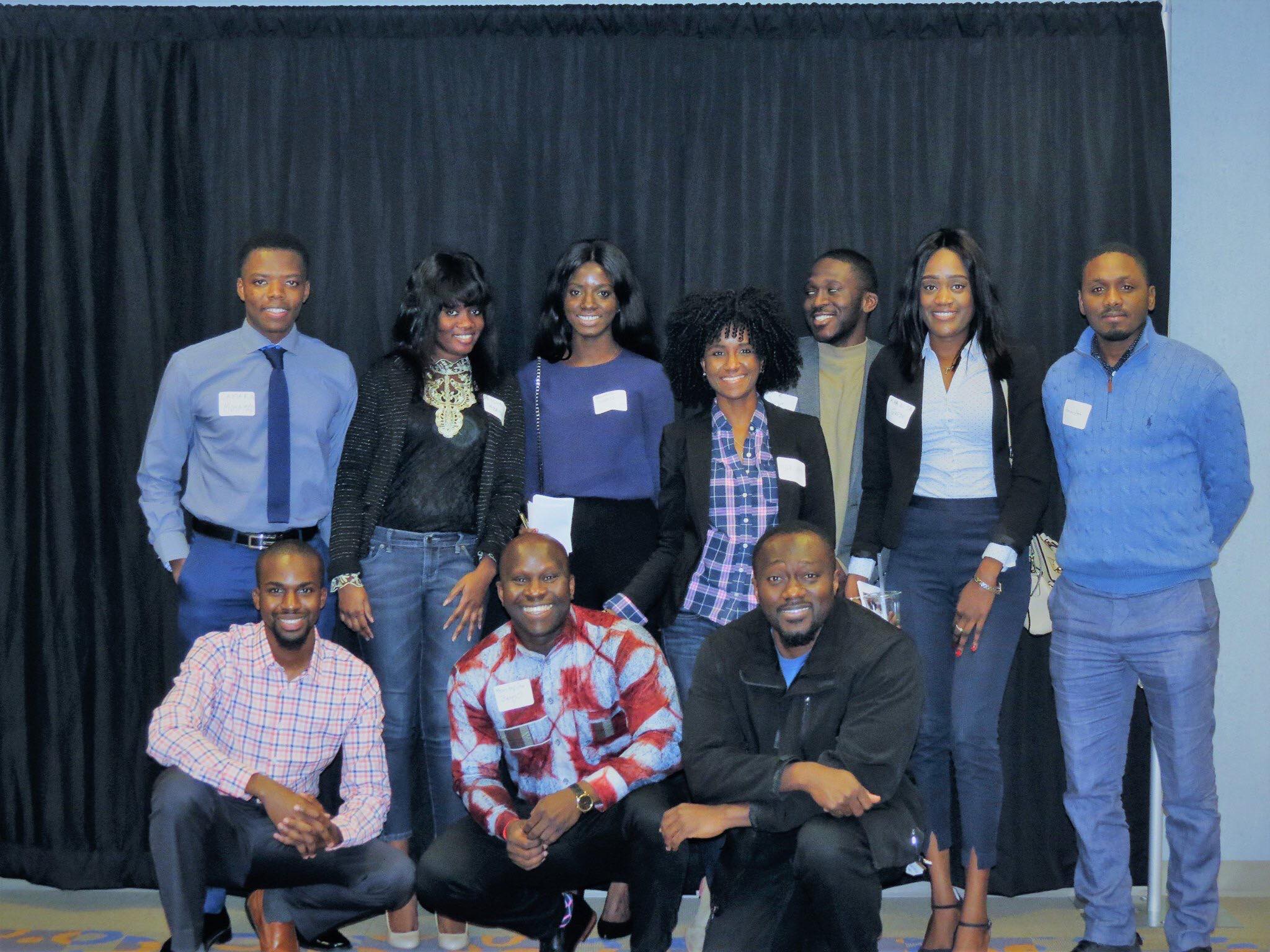 Joint Mixer
Held APNET Cincinnati-Columbus joint mixer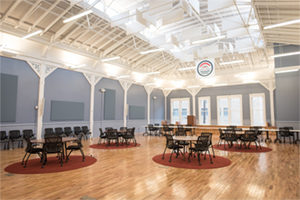 New Resident Member at Union Hall
APNET Cincinnati became a resident member at  Union Hall (Cintrifuse/Startup Cincinnati)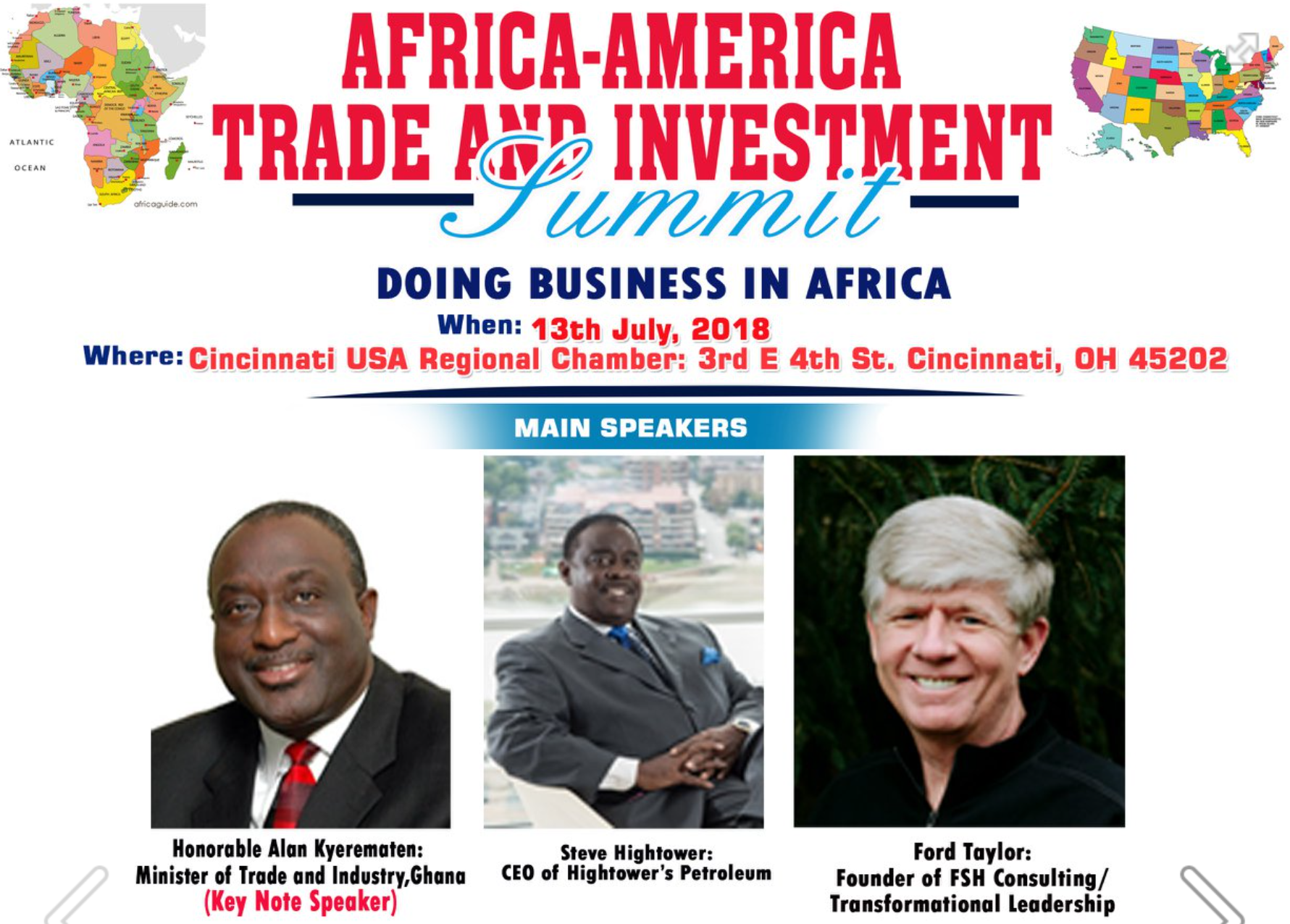 Africa-America Trade Summit
Helped organize the Africa-America Trade Summit and Office of Opportunities at the Cincinnati Chamber of Commerce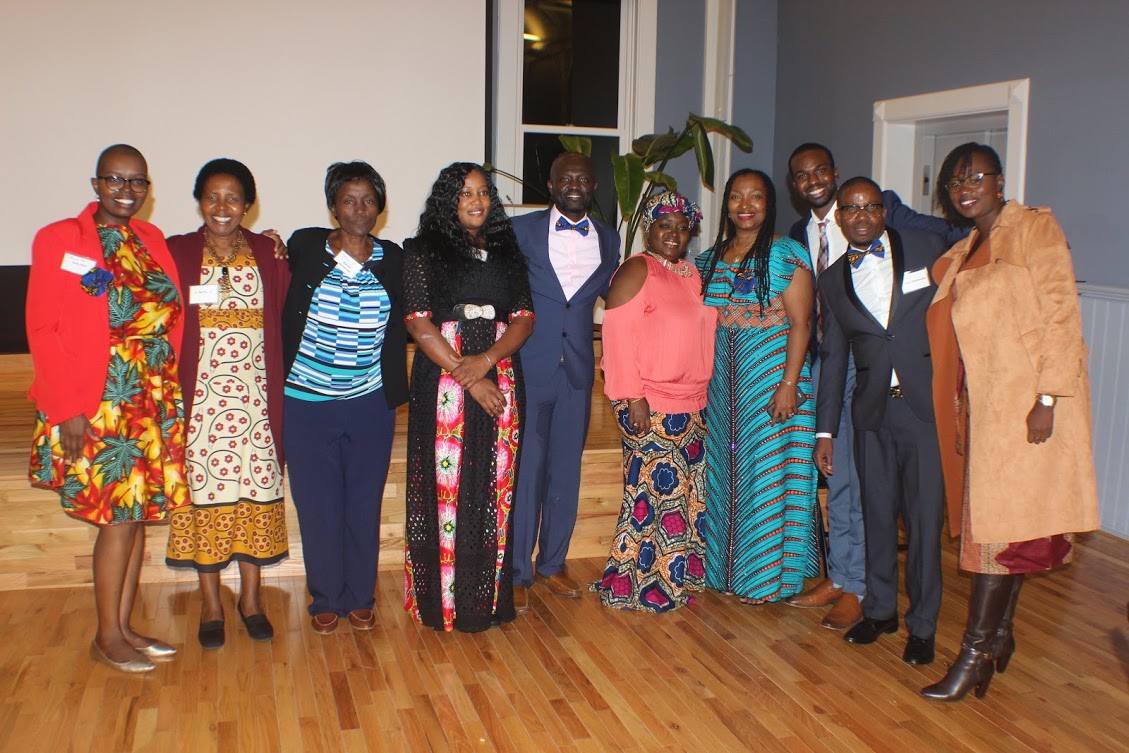 New Partnership
Partnered with New African Immigrant Commission (NAIC); APNET president appoint by Governor Kasich to serve on the commission. Ohio State officials met APNET leaders. Invitation extended for APNET to present at the Small Business Statewide conference in Columbus.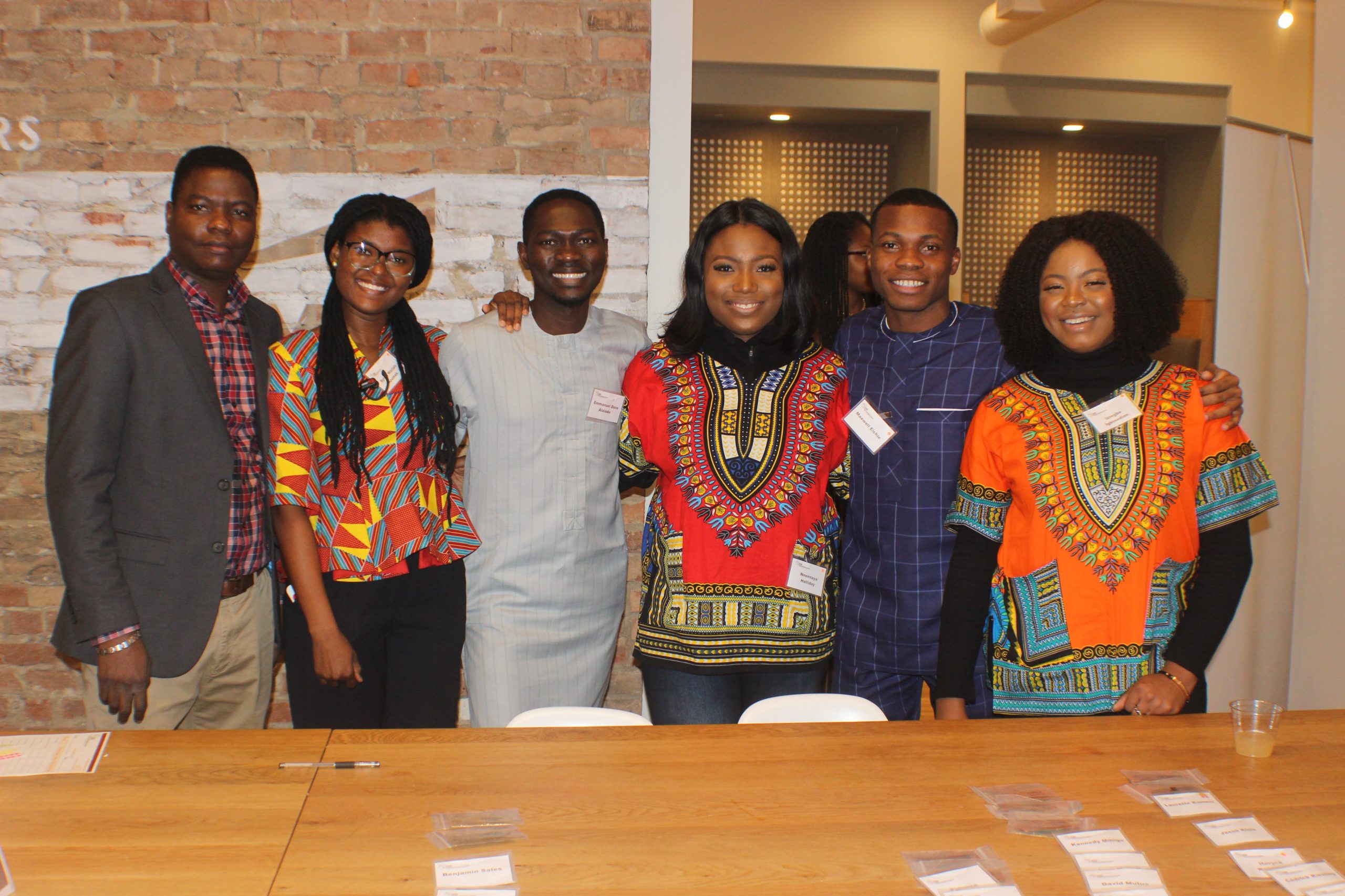 Symposium Topic
Held symposium on the topic of Startups: Fostering Innovation & Entrepreneurship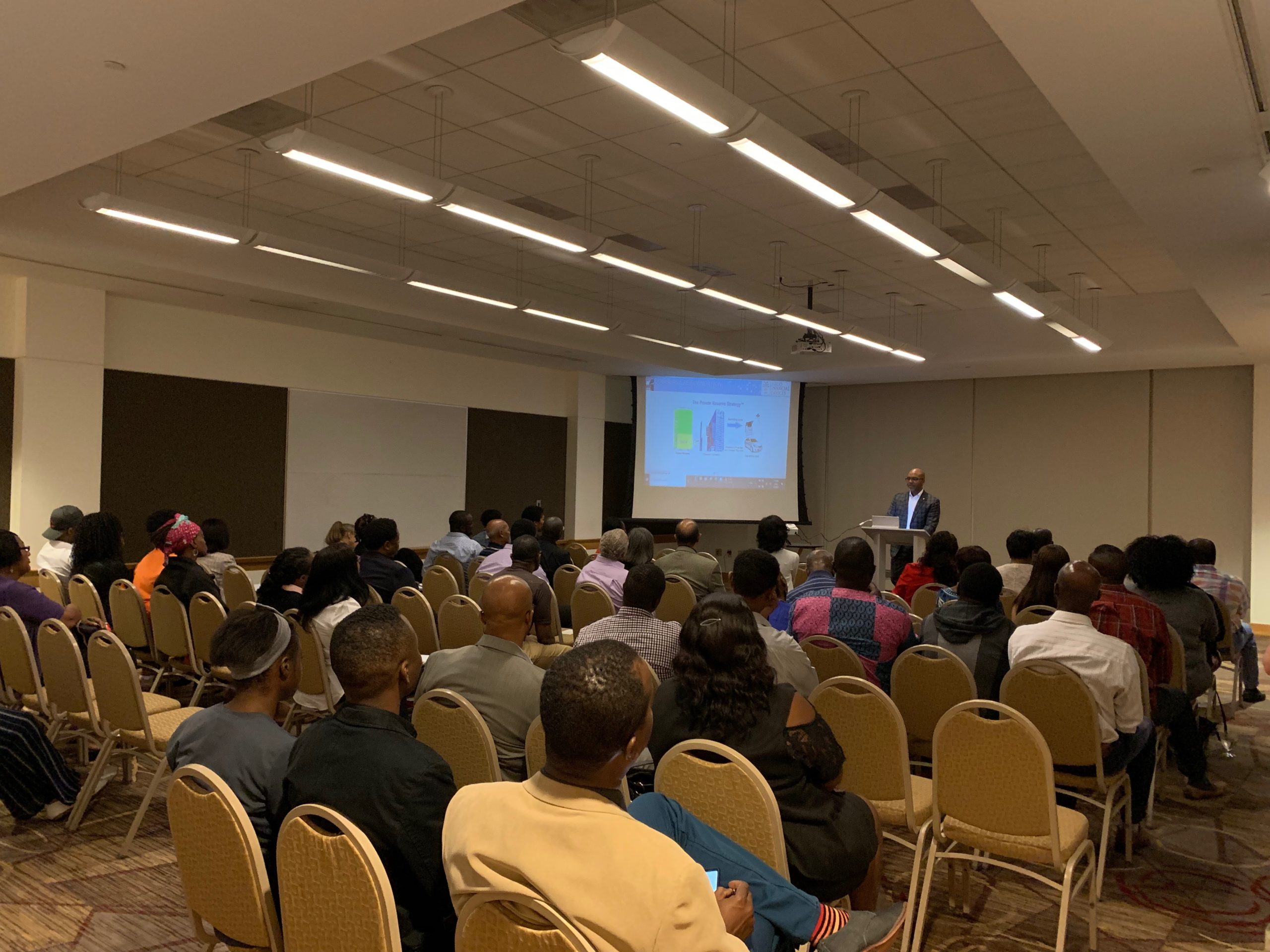 Re-Launched Entrepreneurship program
To connect entrepreneurs/businesses to resources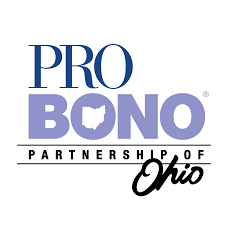 New Partnership
Established partnership with Dinsmore & Shohl through Pro Bono Partnership of Ohio to help with code of regulations/bylaws for APNET in our efforts to go national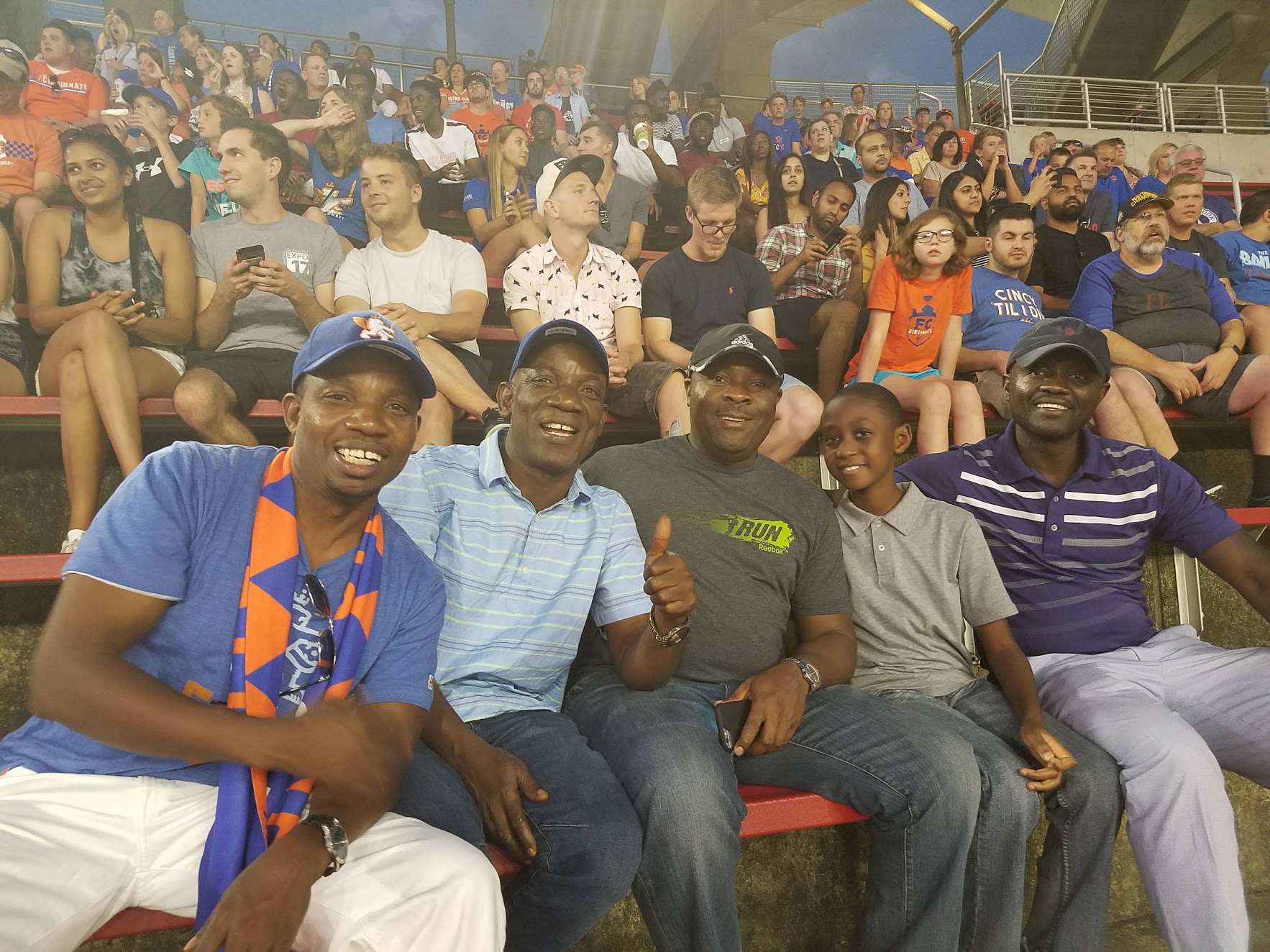 FC Cincinnati Partnership
APNET partnered with FC Cincinnati
Symposium Topic
Held Symposium on the topic of Unlocking Africa's Potential to the Community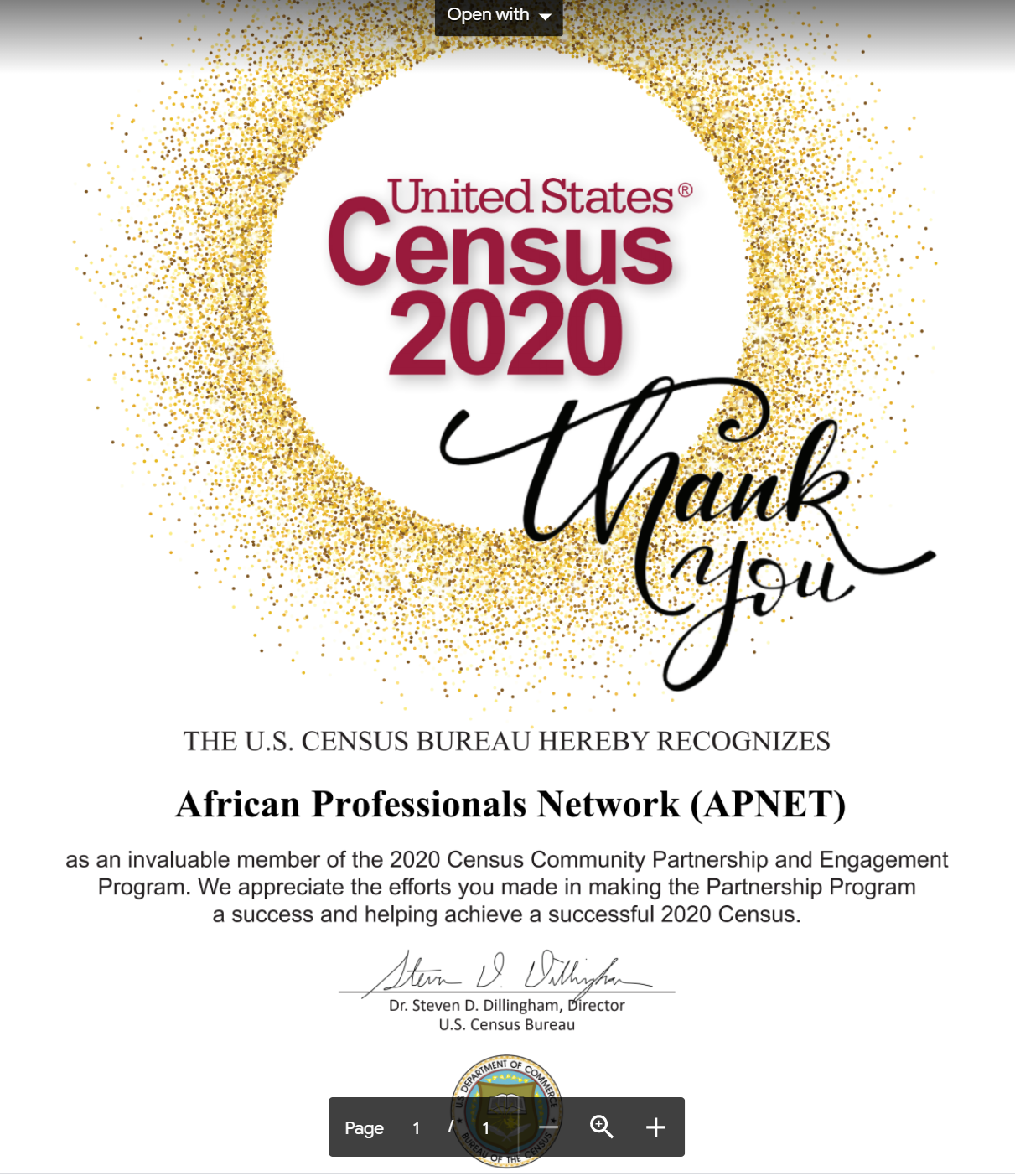 Greater Cincinnati Complete Count 2020 Census initiative
APNET selected by Major John Cranley to be part of the Greater Cincinnati Complete Count 2020 Census initiative.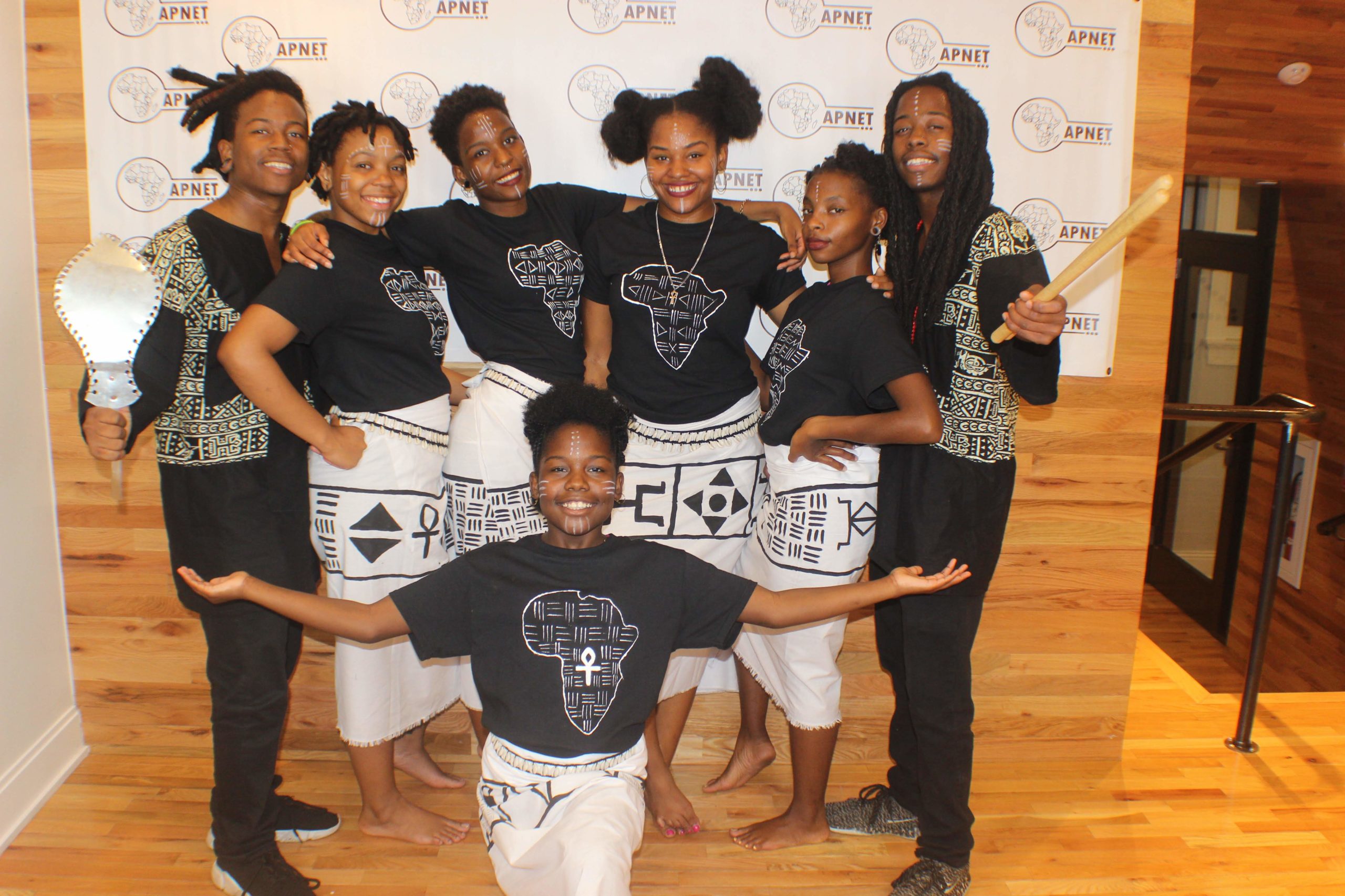 Symposium Topic
Help organized International Symposium on Africa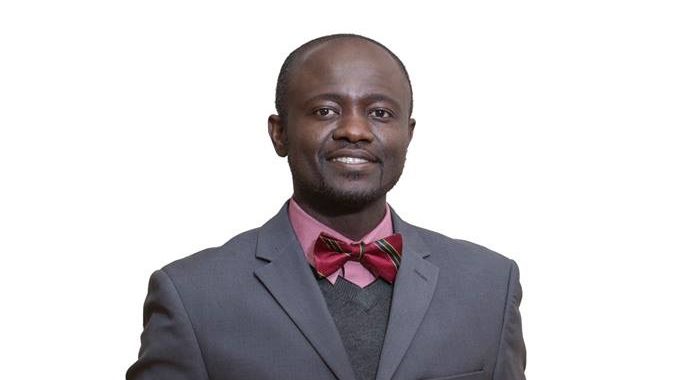 APNET leader recognized at the state level
Governor DeWine reappointed APNET's President to serve a 2-yr term on the New African Immigrants Commission (NAIC) & various APNET members served on the NAIC sub committees.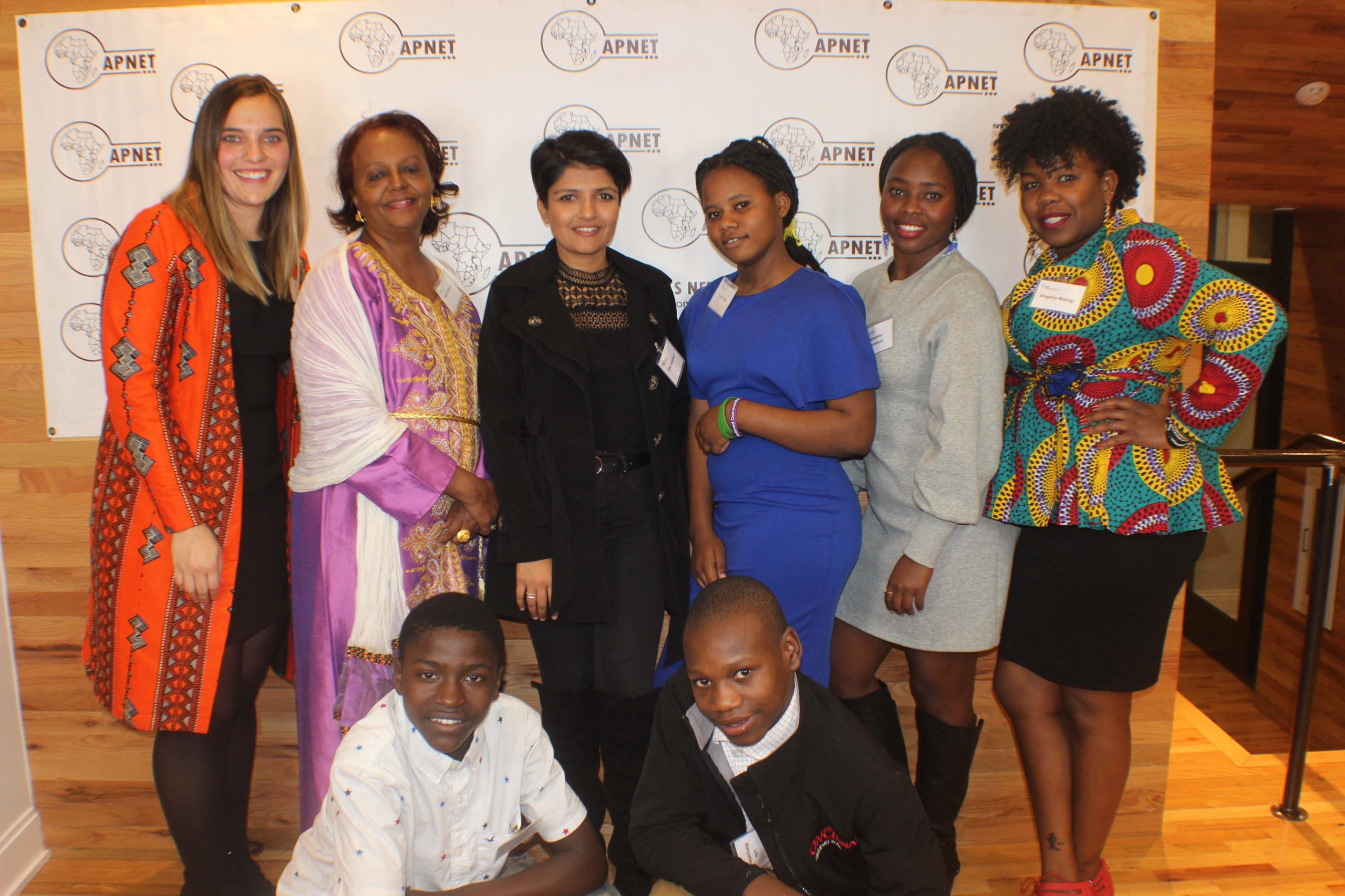 APNET Mentoring Program
APNET Mentoring program changed to a school-based program

First Virtual Event
Held first Business/Networking virtual event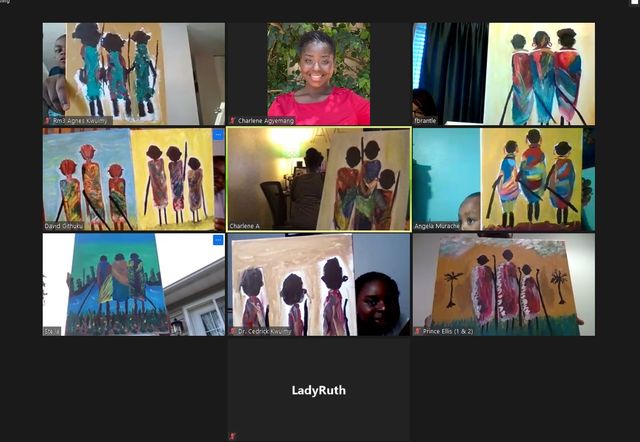 First Paint & Celebrate Event and First Listening Session with  WCPO Channel 9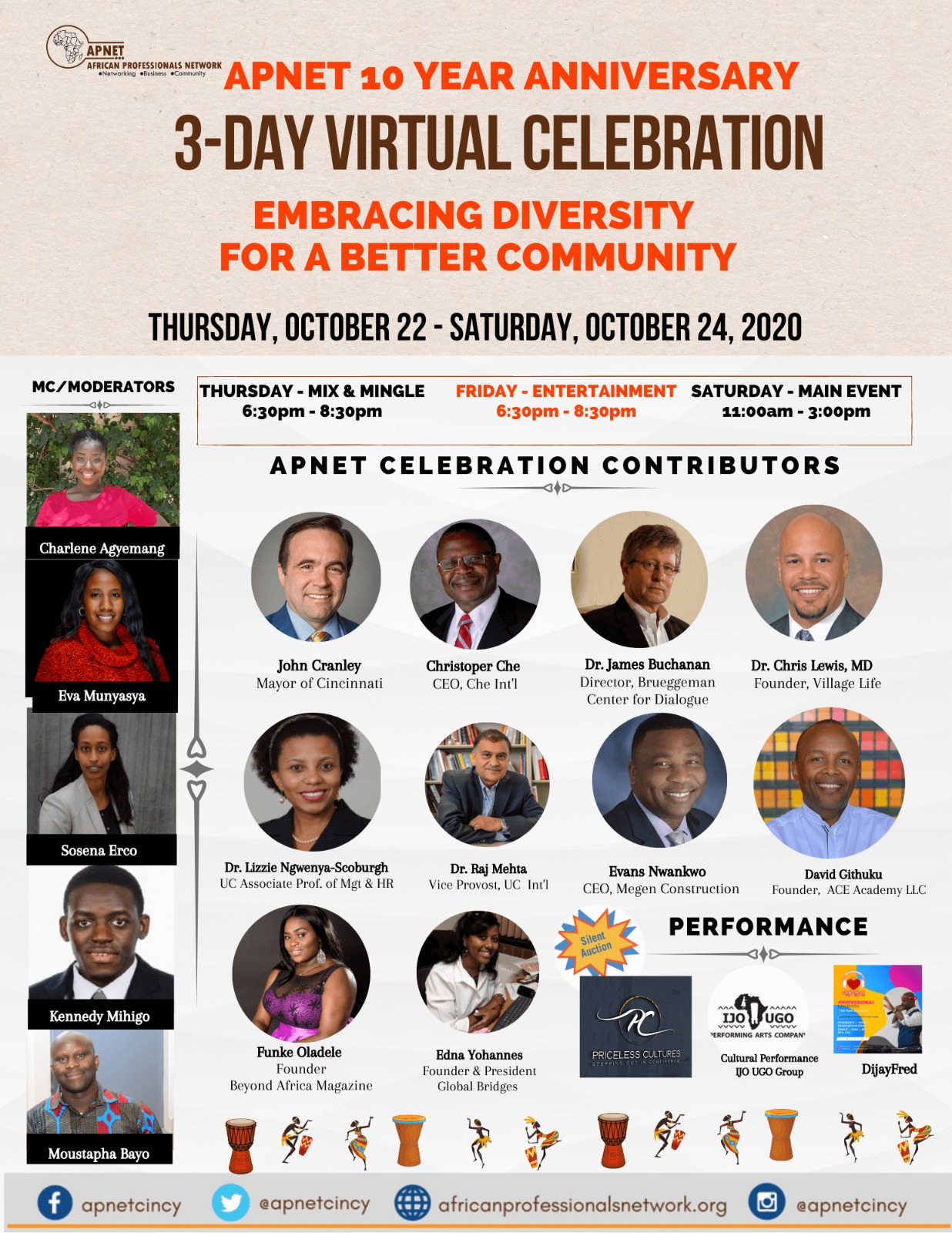 Virtual Anniversary Celebration
3-Day Virtual APNET 10-Yr Anniversary Celebration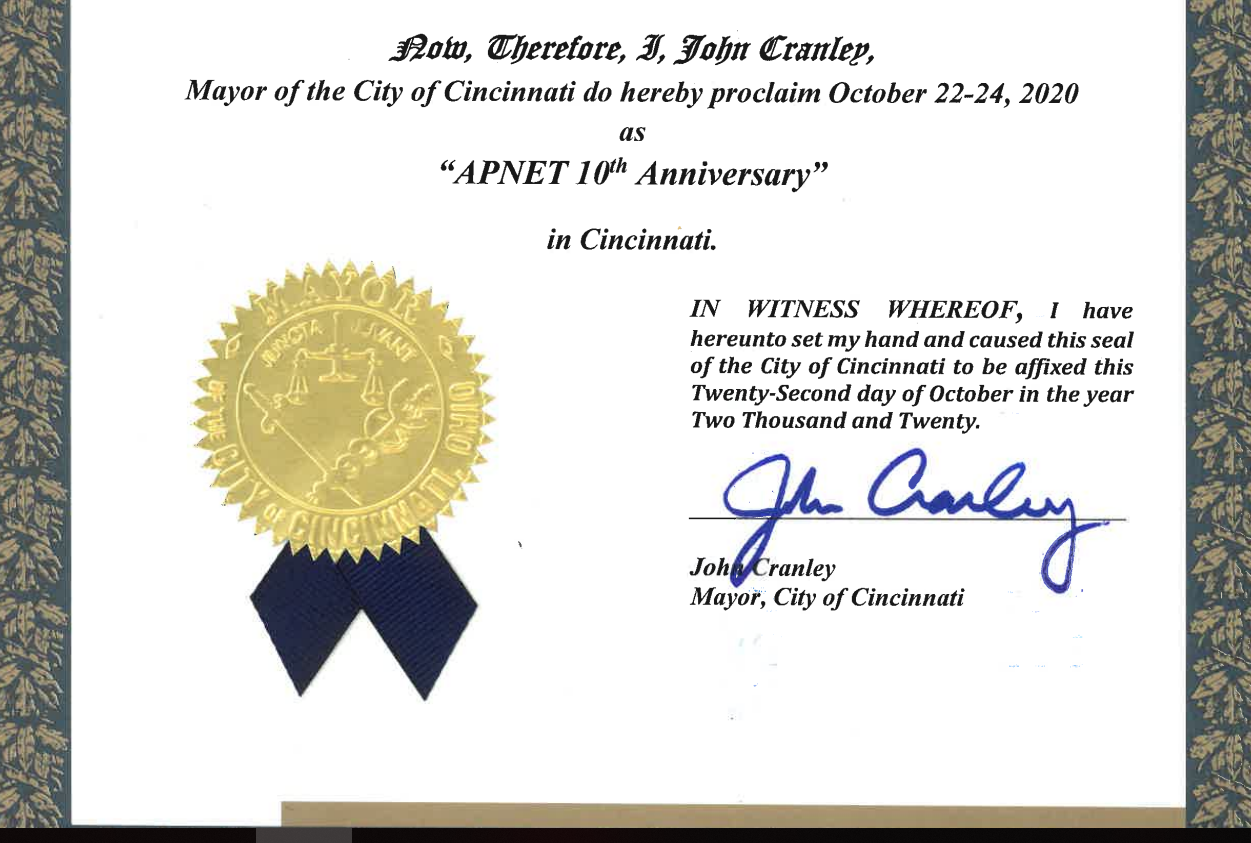 APNET proclamation- Mayor John Cranley
APNET was awarded proclamation by the city of Cincinnati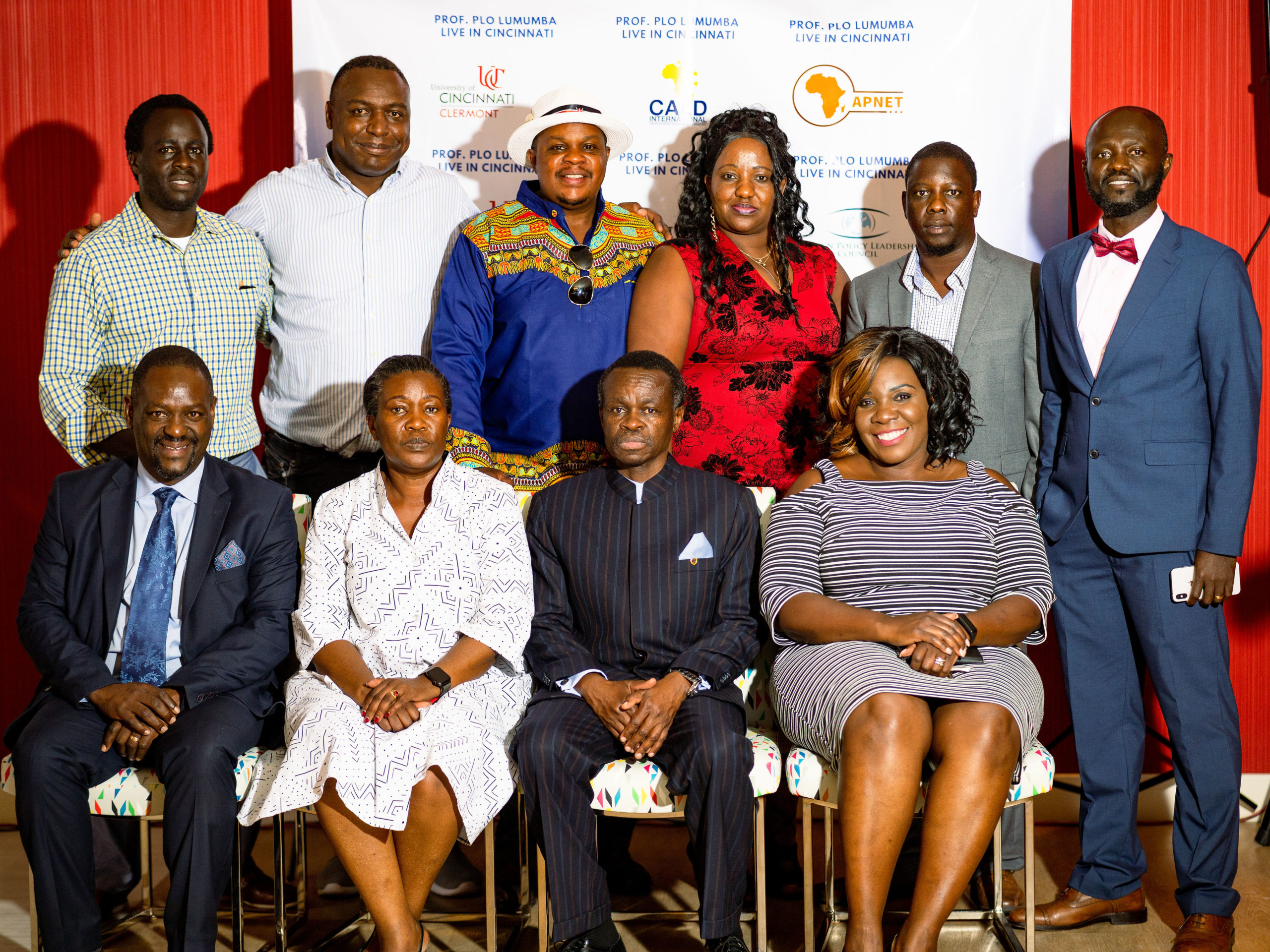 APNET Prof. PLO Lumumba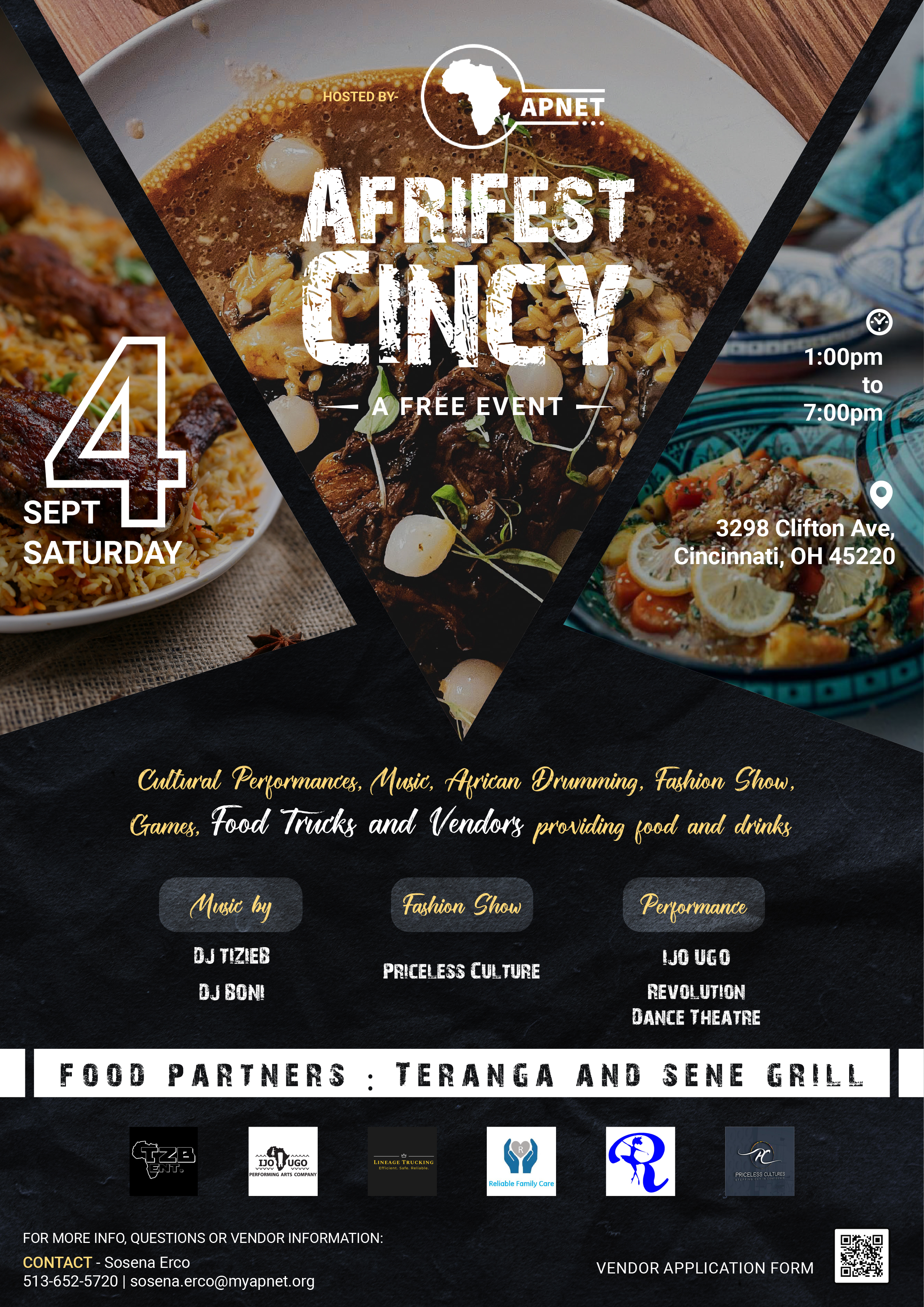 APNET AfriFest (Rebranded)

Immigrant Business Roundtable Forum
APNET partners with Drip Coffee Lounge, ECDI, Cincinnati Compass, La Mega Media, Latina Entrepreneur Academy, and the City of Cincinnati.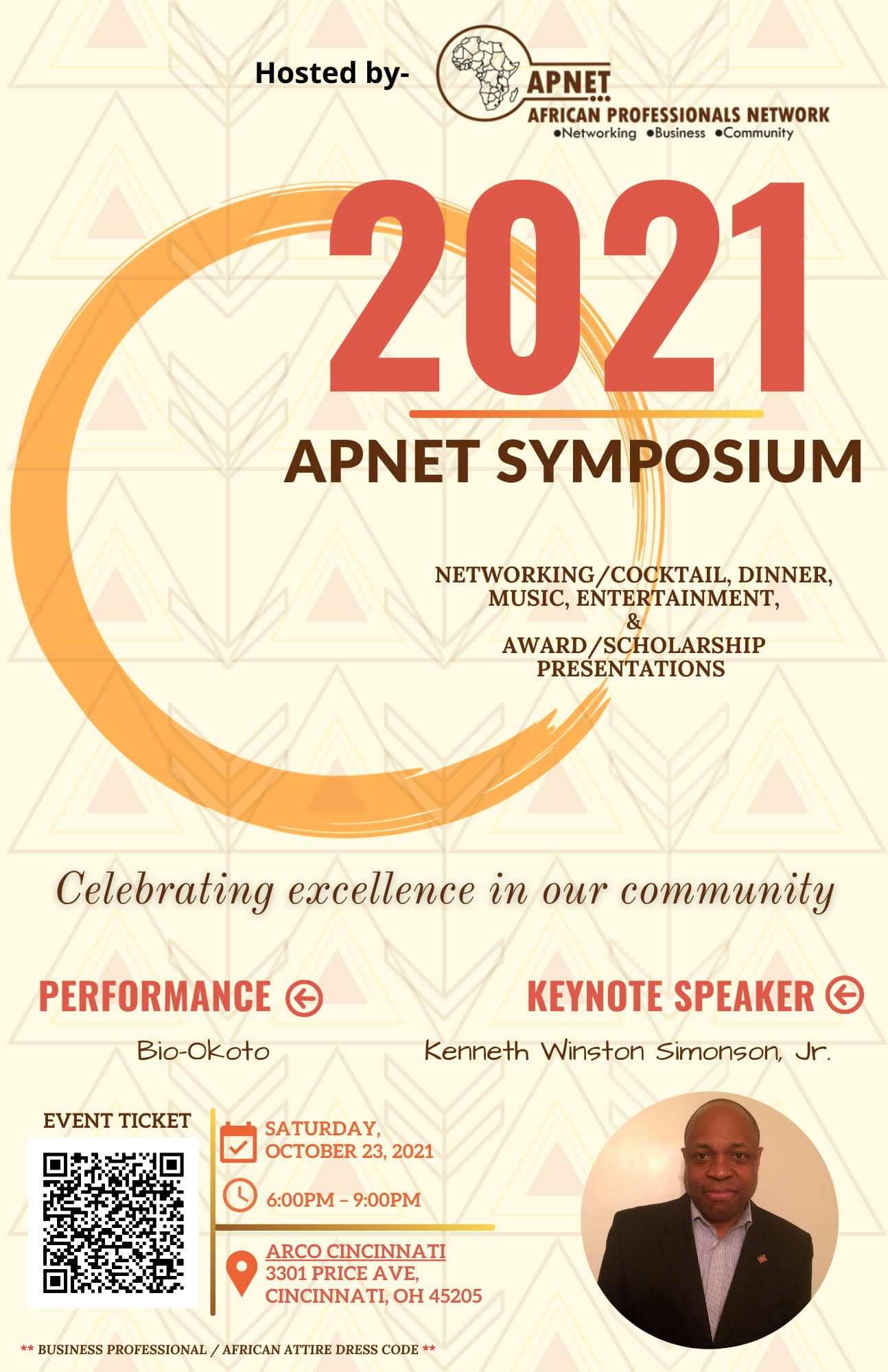 APNET Celebrated Community Excellence
Celebration, Awards & Scholarships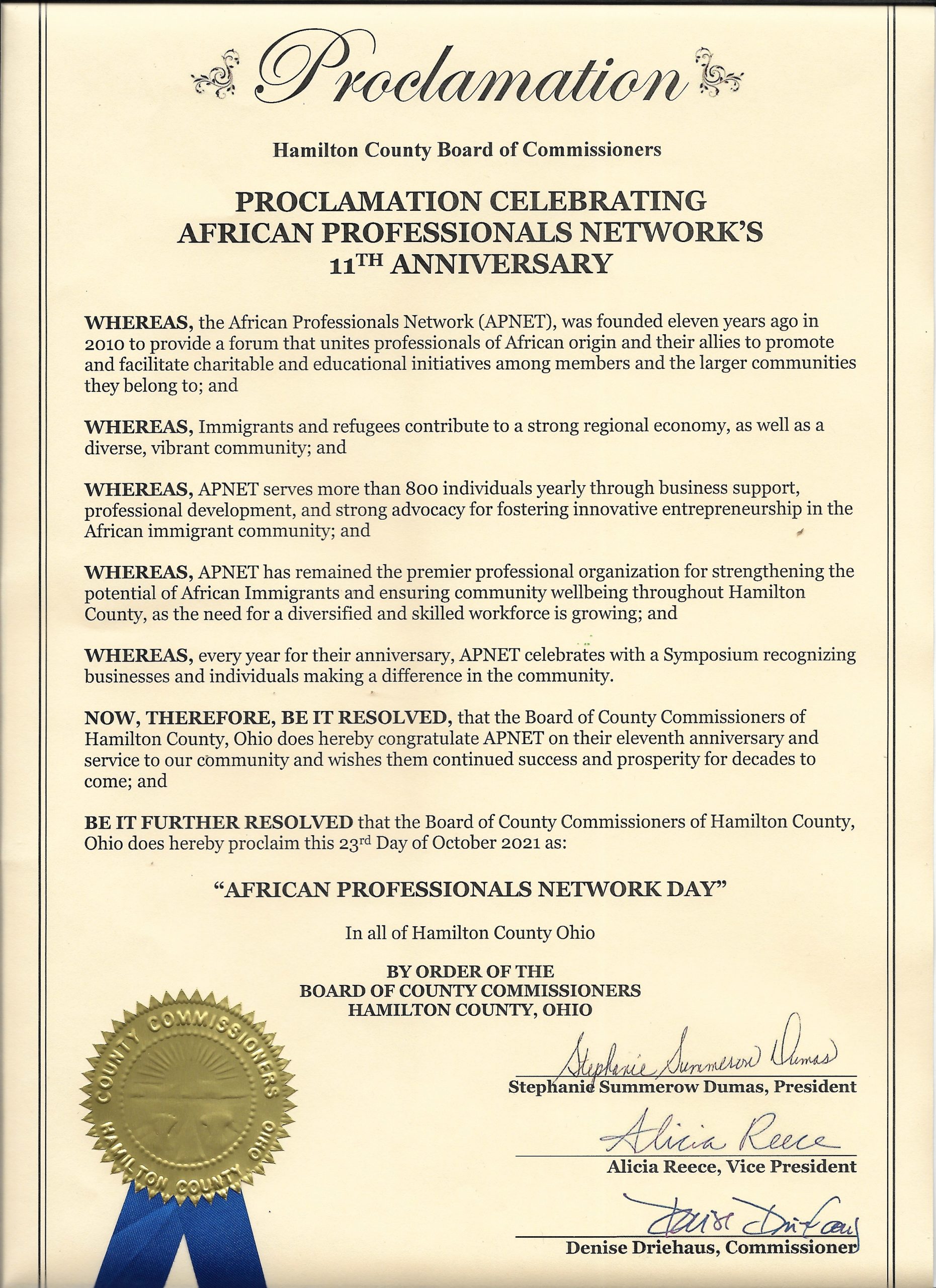 2nd Proclamation Awarded to APNET
Hamilton County Boards of Commissioners awarded a proclamation to APNET.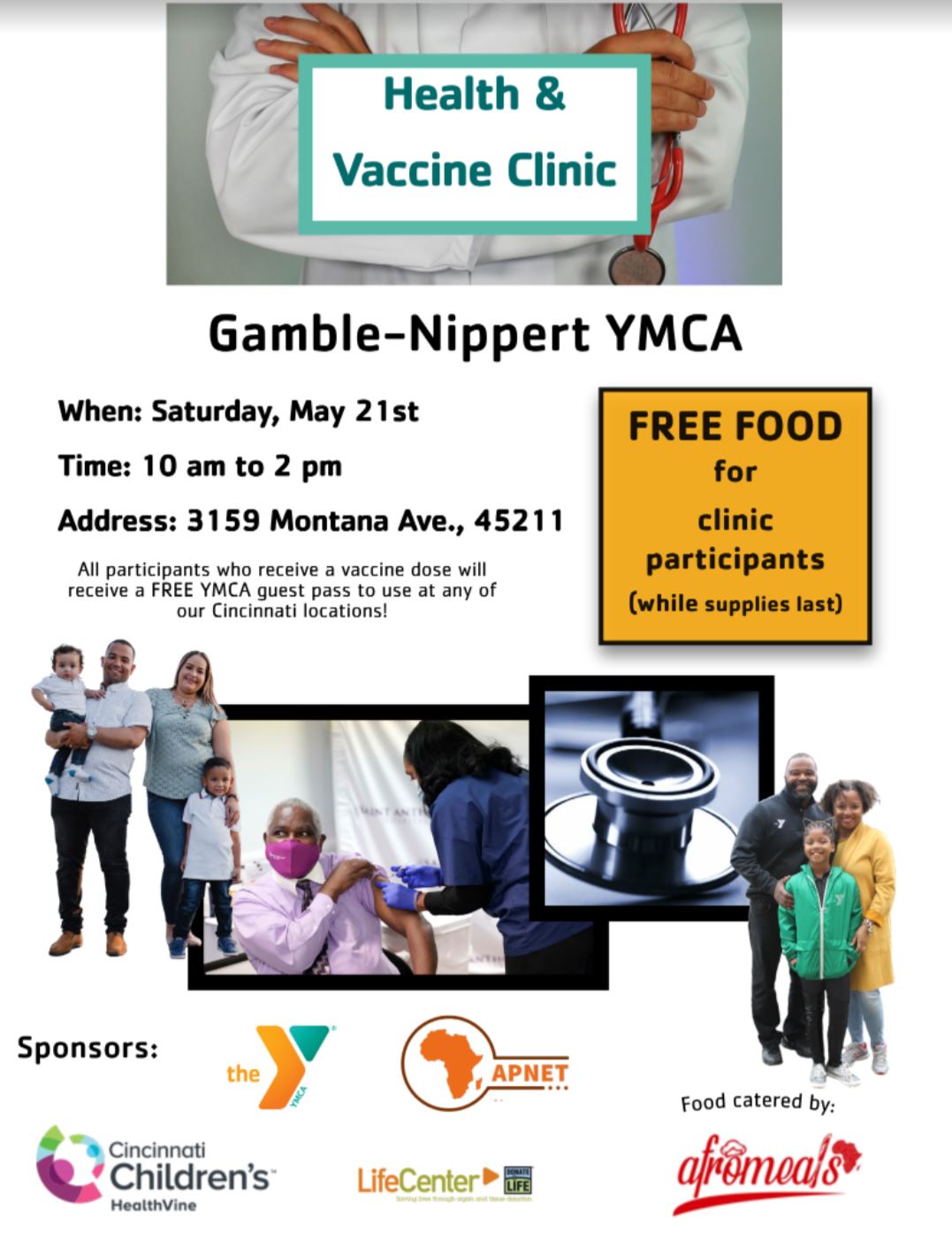 Partnership with CCHMC HealthVine, YMCA, and LifeCenter
Provided health awareness and vaccine clinics.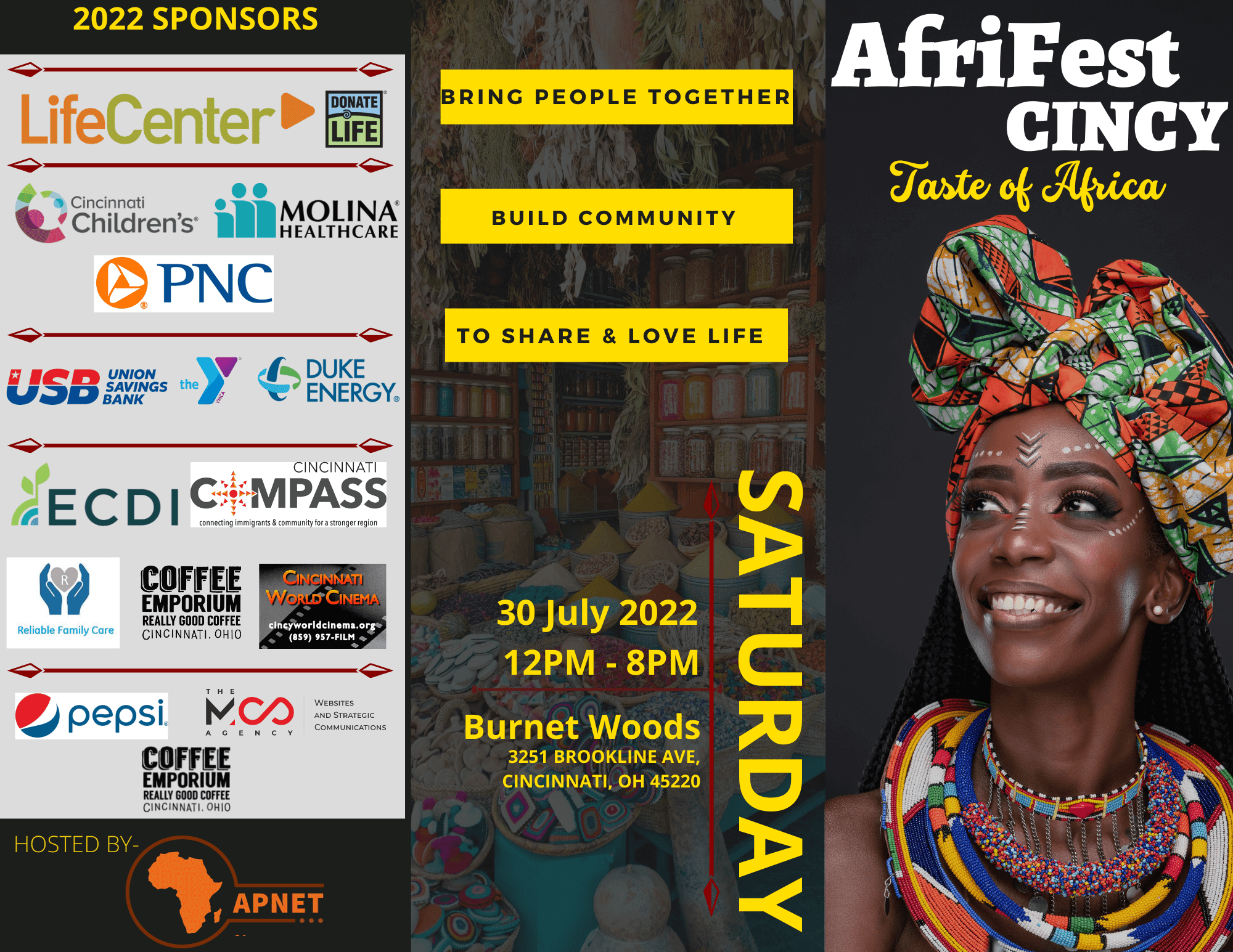 AfriFest Cincy: Taste of Africa
Over 45 small businesses participated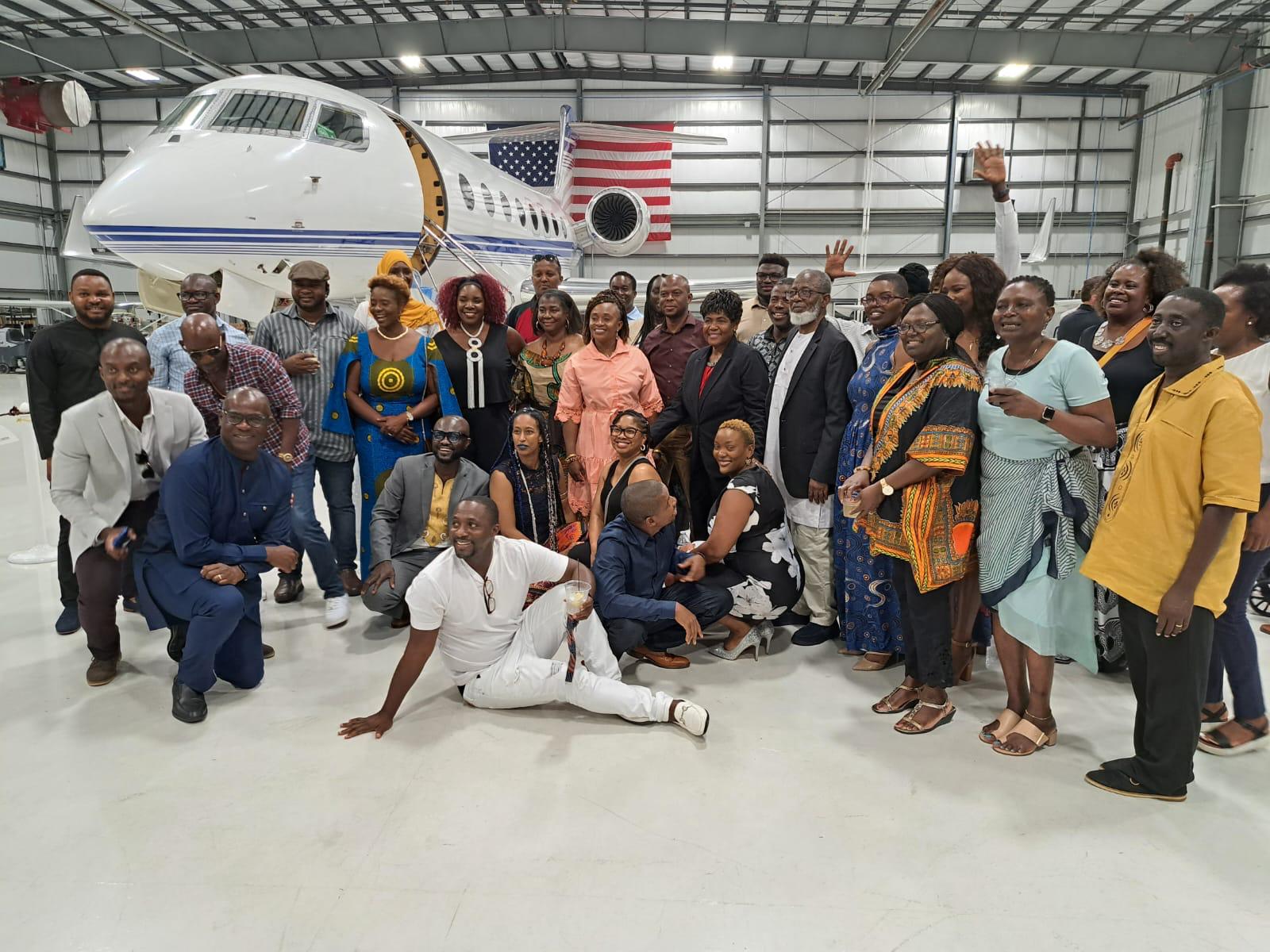 APNET Received Community Leader Award
APNET leaders received the community leader award at the Cincinnati Compass event.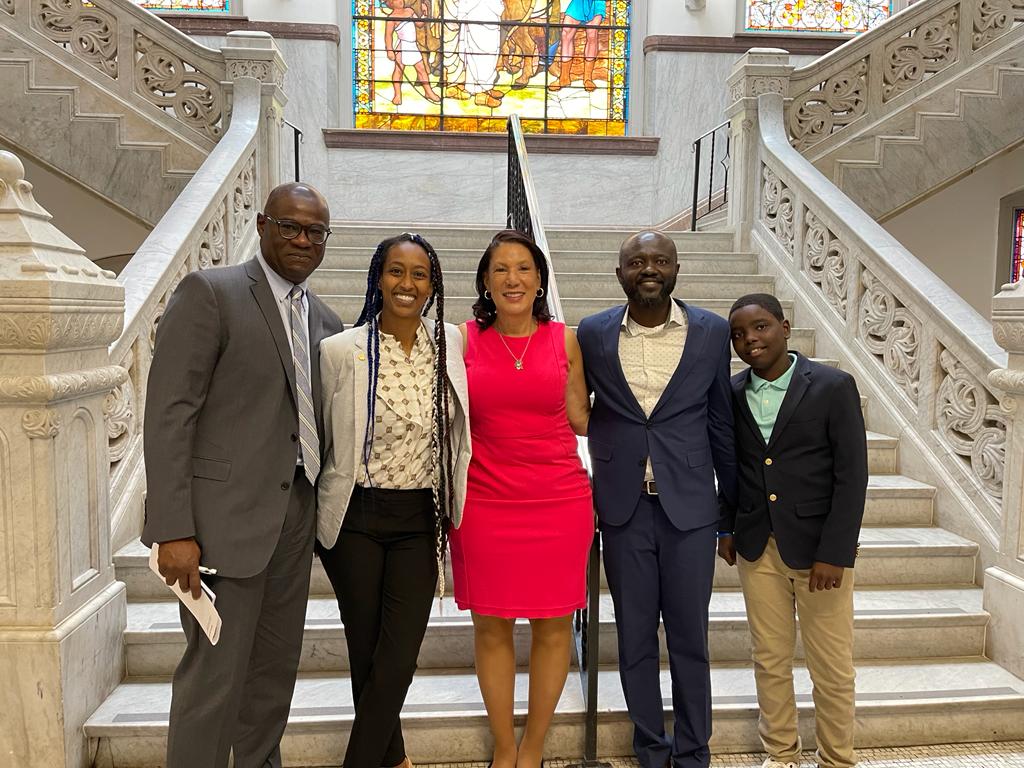 APNET Visited City Hall
We had meetings with the mayor and vice-mayor of Cincinnati.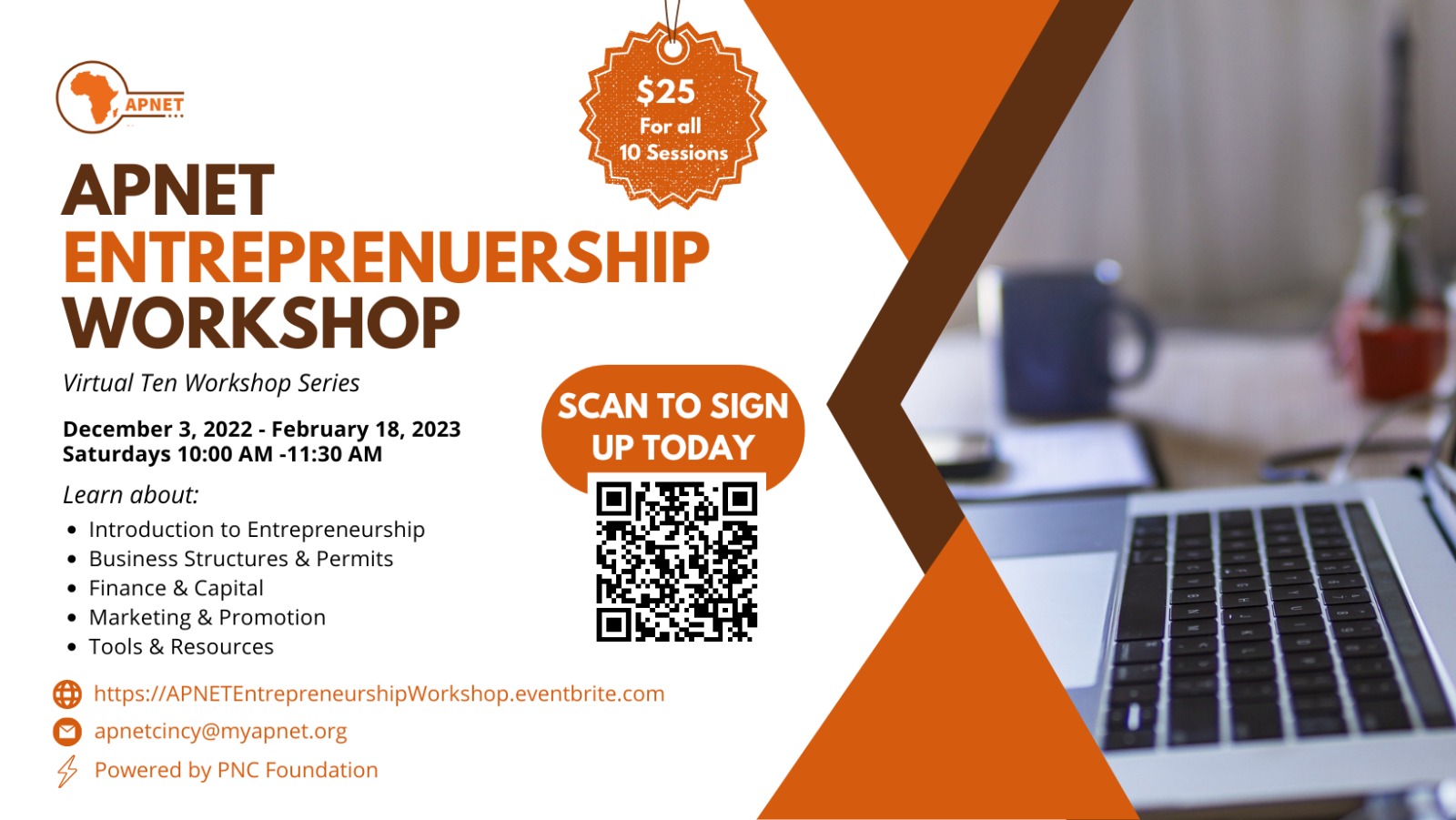 APNET Relaunched Business/Entrepreneurship Workshops
It provides knowledge, community, networking, and mentoring to support participants
in starting and/or expanding their businesses