An Inspiring Story of Chutzpah and Community
How It All Started?
"I can't remember who called me to ask that I assist this guy who had just arrived in Cincinnati and had no one to help him. I ended up driving him around to all the places he had to go. In between those rides, we talked about careers, work, and life. Years later, at a wedding, I saw someone run towards me with a huge smile on his face, arms ready to embrace me. It was him! He proceeded to thank me in a heartfelt way and told me that I had changed his life. He was doing well, progressing in his career, and making more money than he could ever have imagined for himself". That short story embodies the three pillars that form the mission and vision of the African Professionals Network (APNET) – Networking, Business, and Community. Waithera Murache Mapuranga, a Tech Executive from Kenya, recalls the story with excitement because it could have easily been her own story too. "Being in APNET introduced me to other Africans with corporate jobs. Until I came to Cincinnati, I felt alone in this space", Mapuranga says. "We know America from the perspective of those who introduce it to us, so when you are on a separate track from others, it becomes lonely. "Mapuranga explains.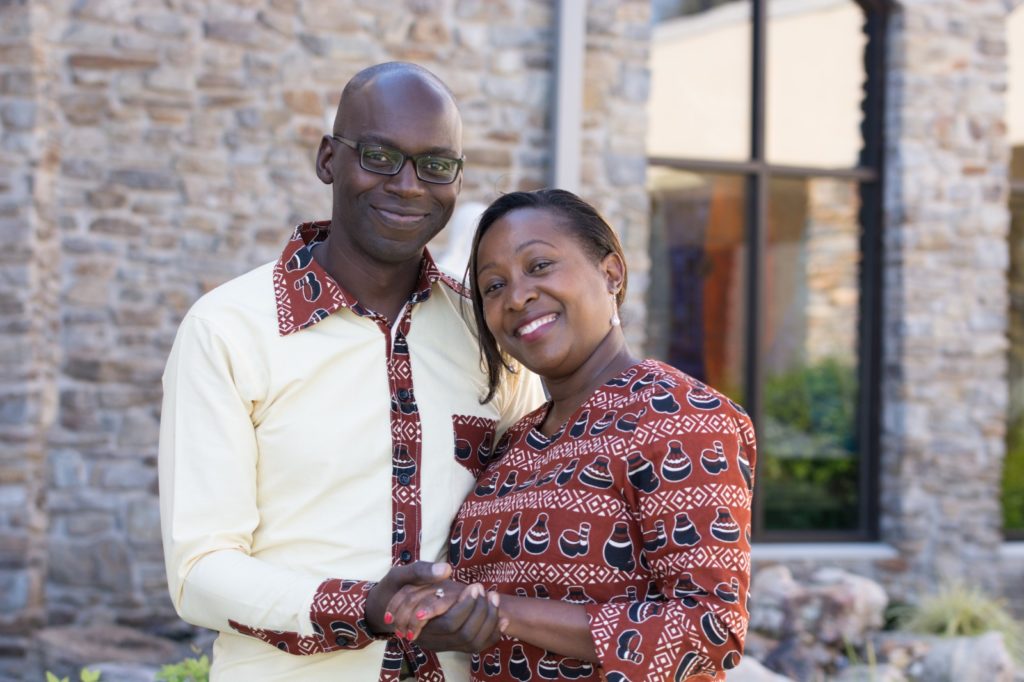 Her loneliness wouldn't last for long. She joined APNET and became a fast member helping and attending all the organization's events. There was a Books and Moscato club that focused on career self-help books. The monthly happy hours attracted Africans, and anyone interested in meeting a diverse group of people. The annual symposium formed the backbone of APNET fundraising, and in between were impromptu events to celebrate a birthday, an achievement, or just a get-together. "I loved that APNET was not only about formal events; you brought your whole self. You could confabulate with people who encouraged you to report to work even though you had just received terrible news about a family member back home.
You'd go in and work and afterward talk about the crazy day you had without worrying about being misunderstood. That's what APNET represents'', Mapuranga says emphatically. Waithera Murache Mapuranga has since moved away from Cincinnati but regularly comes back to attend APNET events. Her and her husband, Maxwell Mapuranga, whom she met at an APNET event, now live on a beautiful farm they bought in Tennessee and are raising their 3-year-old son while managing demanding corporate jobs. "We come back for APNET events because there's no organization like APNET in Tennessee where you see such diversity in membership from different African countries to Americans and beyond. APNET needs to be in every state. We left Cincinnati because of our careers, but we hold APNET very close to our hearts," Mapuranga concludes.
Collective Efforts
"The idea of APNET came into existence after completing my education at Northern Kentucky University (NKU). I was heavily involved in campus initiatives, especially the NKU African Student Union (ASU) and International affairs. These campus groups/organizations became a support system for me and made me feel welcome. After graduation, I decided to return the favor. Says Professor Prince Ellis, APNET Co-Founder and Professor of Economics/Finance at the University of Cincinnati, about the motivations behind the foundation of the organization. The success of APNET is a collective efforts.
Group Picture Below: APNET current & former board members (from left to right): Prince Ellis, Isabelle Kalubi, Ruth Ellis, Jane Muindi, Clara Matonhodze Strode, Angella Maingi, and Frederick Odame: We thank YOU for your dedication and support to APNET over the years.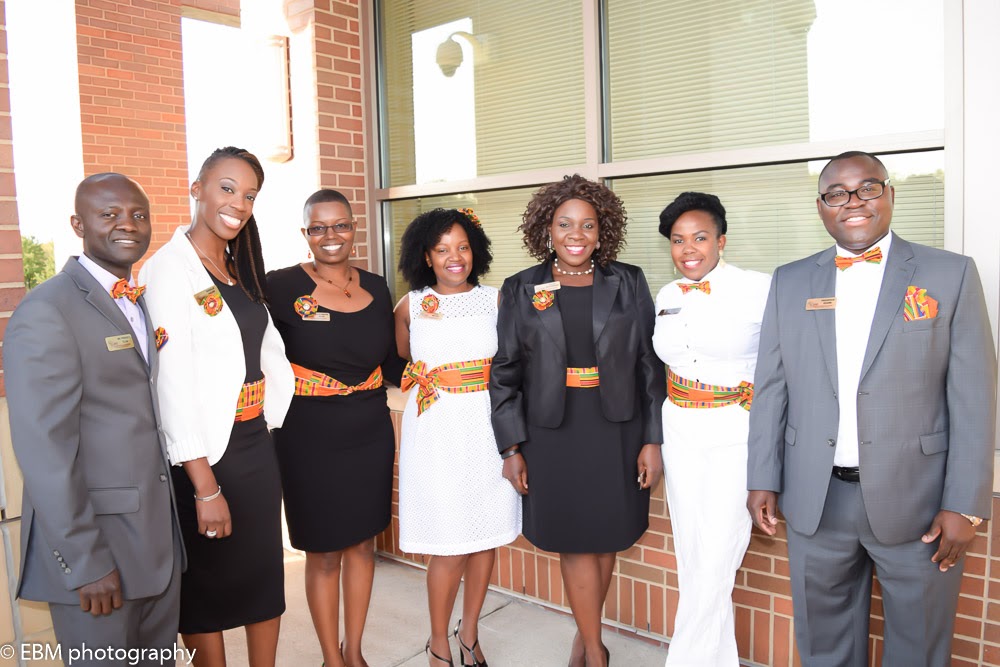 "A small group of friends decided to create a professional organization to address issues related to economic development, networking, and advancement of African people. Hence, APNET was created to connect Africans in the Diaspora and our US allies to network with each other, foster partnerships, and give back to the community", says Ellis. Asked whether he had political ambitions given the time and energy he puts into organizing APNET and engaging the community, Dr. Ellis is not shy to admit he has. "I do have political ambitions, but I am not sure If I can survive in this negative political climate. I have been approached on several occasions to run for office – Let's see what happens".
Not many organizations start with a clear sense of purpose, and APNET was no different. "I recall a long meeting in which we were trying to figure out whether we wanted a formal structure or remain as a group that did happy hours for African professionals," says Jane Muindi, a lifetime APNET member and the Director of Operations at The Health Initiative. "Ultimately, it was decided we needed to be more than just a group if we were serious about the mission, organizational growth, and bigger impact," Muindi concludes. Even though it was decided at that meeting at Jane Muindi's home to be a formal organization, it would take a longer time to activate. Most of the African countries have representations in APNET. Besides English, our members speak several different languages such as French, Swahili, Spanish, Arabic, Amharic, Yoruba, Oromo, Hausa, Igbo, Zulu, Shona, and many others. Even though our target audience is African professionals in the Diaspora between ages 18-65, we have provided services by mentoring primary and elementary school students. APNET has become a connection to the African Community in the region. On average, each APNET chapter serves over 1000 plus individuals yearly through business, professional development, community engagement, and networking events.
APNET On The Move
APNET is affiliated with several education institutions, local businesses, government agencies, and non-profit organizations. The organization is young and just starting to flex its muscle, "APNET is currently embarking on a national campaign," explains Dr. Ellis, "We plan to expand to other cities in Ohio and other states in the USA," he concludes. Click HERE to view APNET's timeline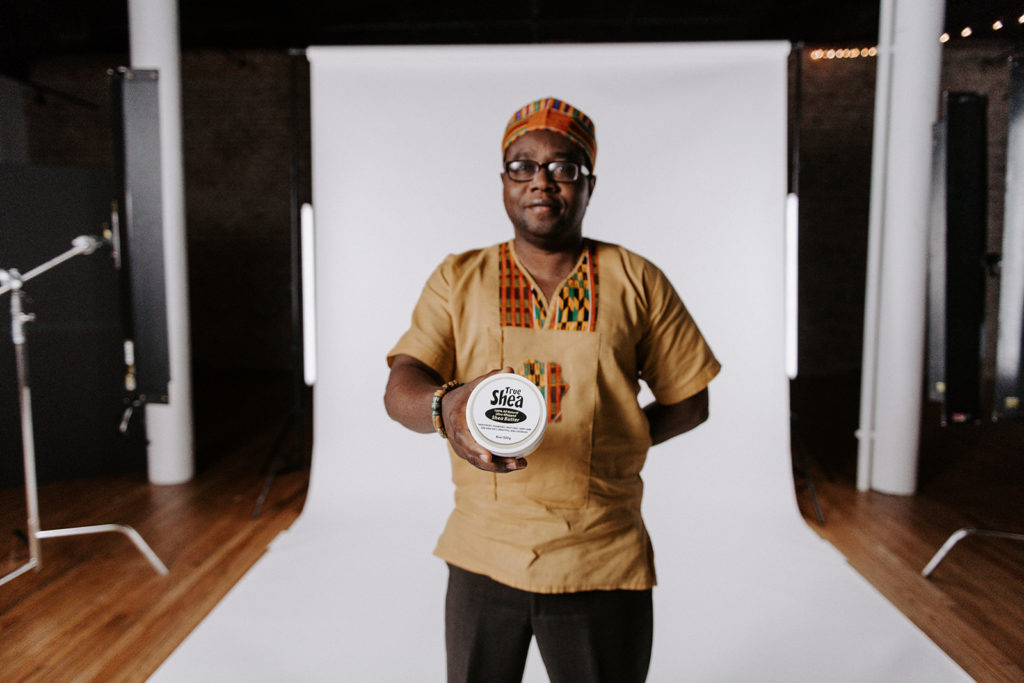 In 2018, Manny Addo, CEO of Natural Shea Care (picture above) and Relationship Manager for Economic Community and Development Institute (ECDI) Cincinnati, hosted the Africa/America Trade and Investment Summit at the Cincinnati Chamber of Commerce. "I reached out to APNET to help plan the event, and APNET came full force," Addo says, "It was a well-attended successful event, and if not for APNET, I would have been overwhelmed." "That event ended up providing distribution opportunities in Ghana," Addo says. "It helped put Cincinnati on the map in Ghana as the event was attended by Ghana's Trade minister and other Government officials," Addo concludes.
Manny Addo and his company, Natural Shea Care, live APNET's vision to connect Africans in the Diaspora and our US allies to network with each other, foster partnerships, and give back to the community. Addo is on APNET's advisory board and, over the years, has successfully negotiated with Kroger Corp., TJ Maxx, Jungle Jim's, and Marshalls to supply shea butter products through the True Shea Brand. "APNET holds a unique space in the marketplace. It is not only about business, but family too", Addo says about APNET. It is a sentiment we have heard before from Waithera Murache Mapuranga.
Story Credit: Clara Matonhodze Strode is the Founder and Owner of Multicultural Solutions LLC, an Integrated Marketing Agency in Cincinnati, OH, and Writer and Creator of Home Away from Home, a Column featuring stories of Cincinnati's Immigrant Women. A special thanks to The Cincinnati Experience for publishing our story.